5 Tips on Downsizing Your Home
Some say that bigger is always better, but people all across the country are embracing a smaller home to simplify their lives. The process of downsizing can be both liberating and challenging.
At Copper Safe Storage, we have compiled five practical tips to guide you on your journey of cutting down your living space to make the most of your home without sacrificing comfort or style. In this blog, we will break down the steps of moving, from planning your move to settling in at your new place.
1. Get Organized and Start Early
Before the moving process begins, organize all of your belongings. Starting early will relieve unnecessary stresses and give yourself plenty of time to operate. You should take an in-depth inventory of your belongings and assess your actual needs. Throughout this process, consider your daily routines and lifestyle:
Prioritize the essential items that provide you with the most functionality and happiness.
As you assess your needs, visualize the space that you are moving into.
Downsizing isn't just about getting rid of things; it is about creating a new living space perfect for you.
A great way to organize is by getting some moving supplies to help you through the process. Clear storage tubs, labeling tape, permanent markers, bubble wrap, and boxes are all great resources to help you have an easier transition for your move. Develop a moving plan that is structured on a room by room basis to eliminate confusion, congestion, and to keep all the items from each room in the same place.
2. Decluttering Your Home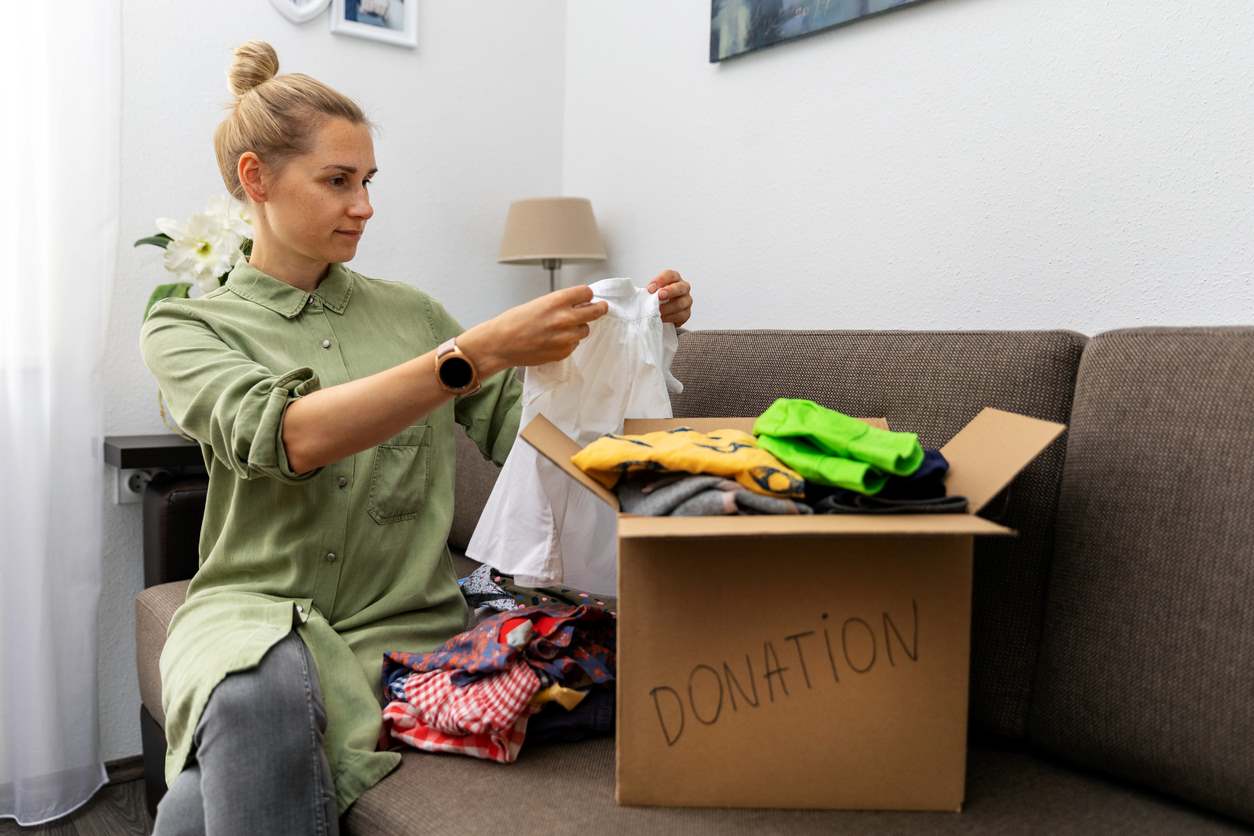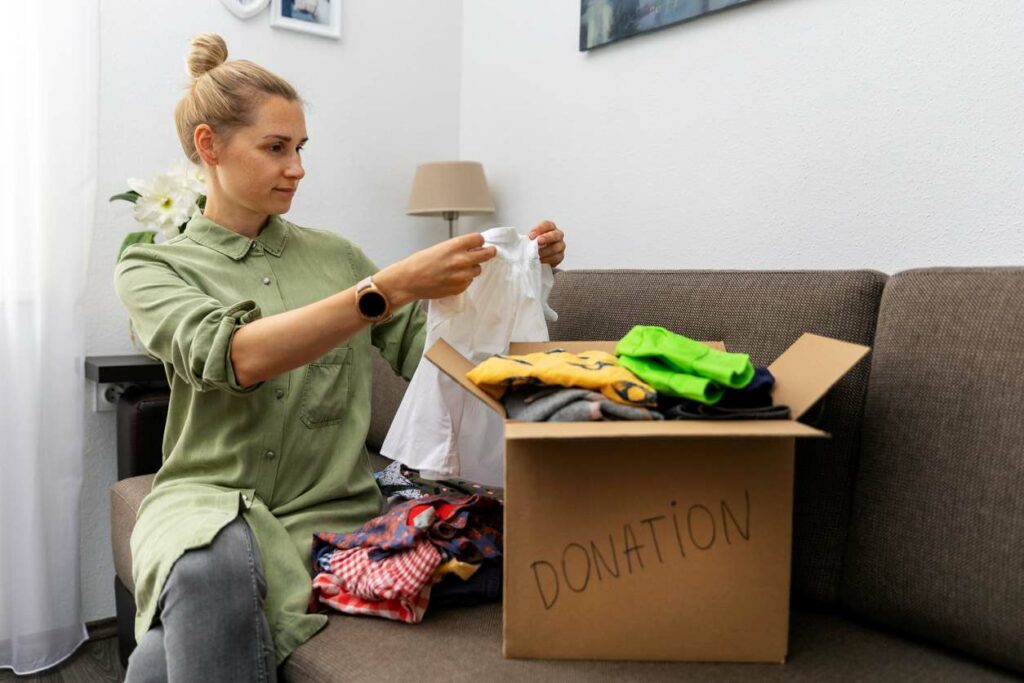 Everyone has a method to declutter their home. One of the most popular methods is the 12-12-12. Find 12 things to donate, 12 things to throw away, and 12 things to put away..
This simple technique is great for effectively cleaning out items in your home and tidying up the place. Use this method to organize the following items:
Toiletry items
Toys
Games
Clothes
3. Optimize the Space That You do Have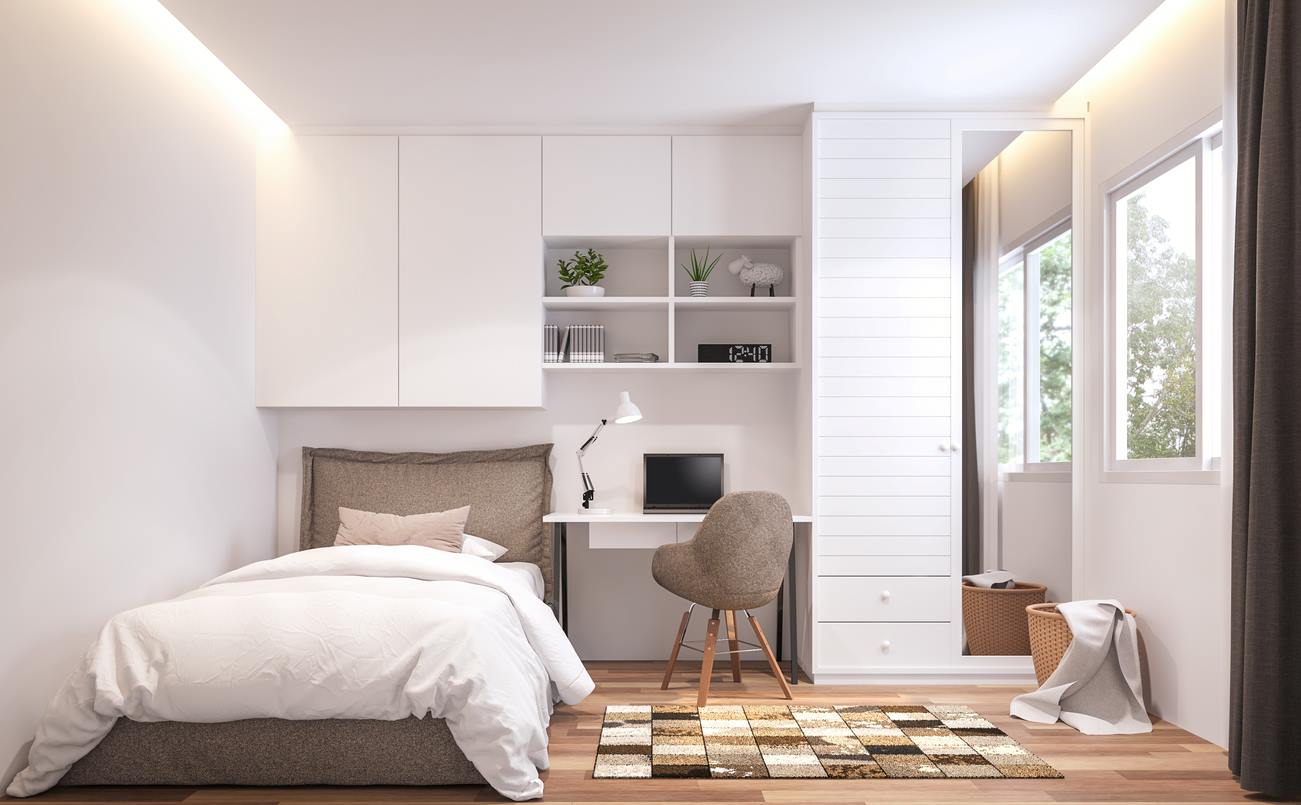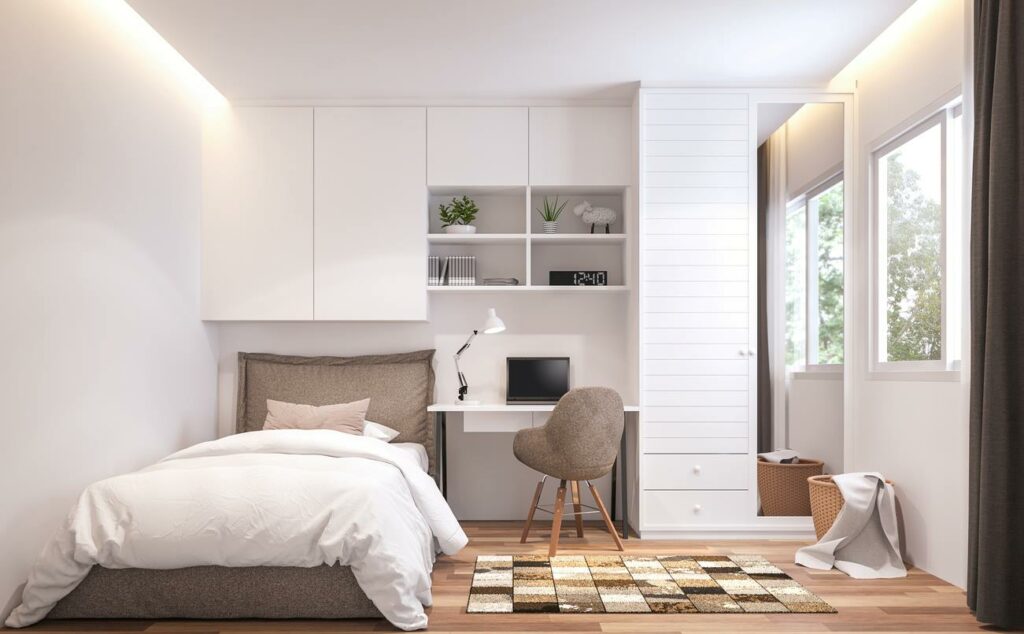 Downsizing your house doesn't mean compromising on storage options, but rather optimizing the space you have. When looking for extra storage in your house, consider the following options:
Furniture with built-in storage. Large sofas with removable cushions are great for storing blankets, games, or other items you need stored in a convenient and effective way.
Underbed storage. These are great for storing seasonal clothing items, or taking place for your actual dresser or closet space.
Tall bookshelves. Vertical space is a great way to utilize space in the awkward corners or tight spots in your home.
Wall-mounted storage. Floating shelves not only provide a great storage solution for you, but it also serves as a visually appealing piece of furniture in your home.
Multi-functional furniture serves as a great option for alternative storage in your new home or living space. For more ideas on what you can do as a simple in-house storage solution, check out The Spruce's article for 45 Storage Ideas for Your Entire Home.
4. Adjusting to a Smaller Space
Downsizing is a big change, and can take some adjusting along the way. A big way to combat the discomfort is to make the living spaces more breathable and spacious. Utilize lighter colored walls to make rooms appear larger than they are. On top of that, infuse your space with nature by placing plants into the space, connecting it with the outside views. Lastly, arrangeg your furniture away from the walls to help the space feel less cramped.
As you adjust to smaller spaces, be sure everything is labeled and stored properly. It's easy for things to get lost or misplaced during the move. However,with a great structure and effective in-house storage options, your space can feel organized and cozy.
5. Protect Your Possessions With Copper Safe Storage
When you downsize, not every item you keep will be able to fit inside your new space. That doesn't mean that every thing needs to be donated or thrown away. Copper Safe Storage offers a wide variety of sizing options to best suit your needs. With Copper Safe Storage, you can enjoy peace of mind, knowing that your possessions are easily accessible whenever you need them. Rent or reserve your self-storage unit online today!
More From Copper Storage Management