Moving Help Available Here with Caddy
Book Moving Help

Copper Safe Storage - Tifton
806 Avondale Ave,
Tifton, GA 31794
(229) 352-6001
Contact Us
Mon

8:00am - 8:00pm

Tue

8:00am - 8:00pm

Wed

8:00am - 8:00pm

Thu

8:00am - 8:00pm

Fri

8:00am - 8:00pm

Sat

8:00am - 8:00pm

Sun

8:00am - 8:00pm
Mon

6:00am - 10:00pm

Tue

6:00am - 10:00pm

Wed

6:00am - 10:00pm

Thu

6:00am - 10:00pm

Fri

6:00am - 10:00pm

Sat

6:00am - 10:00pm

Sun

6:00am - 10:00pm
Need help choosing? Try our Size Guide.

**FREE Disc Lock & $1 MOVE IN** SAVE $$


Call for Availability
(229) 352-6001

Call for Availability
(229) 352-6001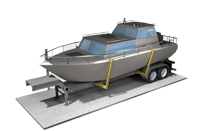 Call for Availability
(229) 352-6001
Storage Units in Tifton, GA
Looking for storage units near your Tifton, GA, home or business, grab the additional square footage you need at Copper Safe Storage! Our Avondale Avenue storage facility offers it all—from drive-up access storage to outdoor boat, RV, and car storage!
You'll find our self-storage in Tifton, GA, just about a minute off of U.S. Highway 82, so you can stop by your storage space with ease. Plus, our extended access hours from 6 a.m. to 10 p.m. mean that you can access your storage on your own schedule here at Copper Safe storage in Tipton, GA.
Tifton Storage Facility Near the Henry Tift Myers Airport
At Copper Safe Storage, getting to your Tifton self-storage unit or vehicle parking space is a breeze. Our storage units are close to both Highway 82/East Fifth Street, and Main street, making getting to and from our facility quick and easy. Our facility is near Ranch Feed & Farm Supply, Offroad Powersports, Turner's Budget Furniture, and the Charles Spencer Elementary School. Our storage in Tifton, GA, is also just about two miles from the Henry Tift Myers airport.
Drive-Up Storage Units in Tifton
Whatever you're needing to store, our drive-up storage units can make move-in day and even move-outs that much easier. With drive-up access storage, you can pull up right outside and load and unload your belongings into your storage unit without having to carry them an extra distance.
Simple, Contactless Storage Rentals in Tifton
If you're looking for "contactless storage near me," you've come to the right place. Here at Copper Safe Storage, you'll find easy, online storage rentals. You'll also be able to pay for your storage rental online and can even put your rental payments on autopay so you don't have to worry about forgetting.
Range of Storage Unit Sizes in Tifton, GA
Here at Copper Safe Storage, we know that finding the right storage unit size is a key part of getting affordable storage. Our Tifton self-storage facility has storage units ranging from 5×5 all the way up to 10×30, so you'll find the right storage space with us, even if you only have a few boxes of holiday and seasonal decor to stash. Along with affordable storage unit rentals by size, we offer month-to-month rental options, which can take the stress out of finding short-term storage.
Vehicle Storage in Tifton
You got or kept your extra vehicle reason, but it definitely wasn't because it fits easily in your driveway. If you're looking for better boat, RV, trailer, or car storage in Tifton, GA, come to Copper Safe Storage. We'll help you get an outdoor parking storage space picked out at our secure Tifton storage facility.
Boat Storage Near Unionville
Hit the water without the aggravation of shuffling vehicles around your garage just to grab your boat and hit the road. At Copper Safe Storage on Avondale Avenue, you'll be able to pick up and drop off your boat with ease and have the added benefit of an easy-to-navigate storage facility.
RV Storage Near Highway 82
You can also find great RV and trailer storage here at our storage facility. Our outdoor storage spaces are perfect places for your RV to live while you're not out traveling and are also conveniently close to the highway, so you can hit the road and make record time to RV destinations near and far.
Rent Your Unionville Storage Unit at Copper Safe Storage Today
Stop looking around for any nearby storage unit and rent excellent self-storage in Tifton, GA, here at Copper Safe Storage. From vehicle storage solutions to free up space in your driveway to storage units in many sizes, you'll be able to see our available storage spaces and even rent or reserve your self-storage online today.
Have questions or want assistance with the rental process? Just reach out to our customer service team. We'll be happy to help you get settled into your new storage space.
Not able to find the perfect storage unit?
Check out our other Copper Safe Storage locations in Georgia!
Features & Amenities
Every storage feature is designed from scratch against standards forged from years of experience in the self storage industry. The result is a high quality consistent customer experience you can count on.
All Major Credit Cards Accepted