5 Winter Moving Tips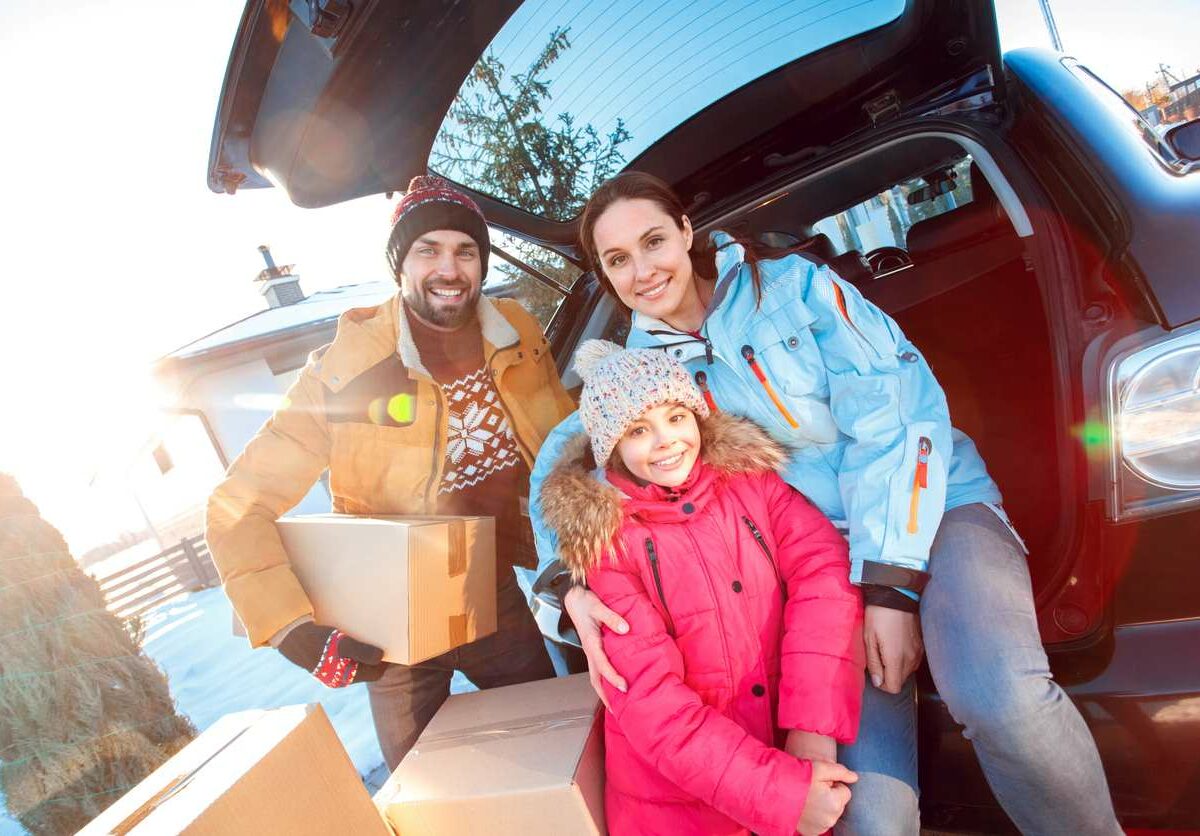 There are many challenges when it comes to moving during cold weather, like freezing temperatures and icy roads. By planning and using Copper Storage Solutions, you can make your winter move a breeze. Follow these winter moving tips below, and you'll get through your winter move hassle-free.
Tip 1: Plan Ahead
To avoid unexpected setbacks, you need to plan. Start by booking your moving services and renting a storage unit from Copper Storage Solutions early. This proactive approach guarantees availability and avoids last-minute scrambling. Make a moving schedule that includes packing, organizing paperwork, and notifying utilities. By planning, you'll stay organized and feel prepared. Stay one step ahead during your winter move and enjoy a seamless transition.
Tip 2: Protect Your Belongings From Cold and Moisture
Our climate-controlled storage units can help protect your belongings from cold temperatures and moisture during a winter move. Use sturdy waterproof boxes to protect your items from snow and rain. Wrap fragile stuff in bubble wrap or blankets for extra protection. You can keep your belongings in excellent condition no matter what the weather is like by using climate-controlled storage.
Tip 3: Bundle Up and Stay Warm
If you're moving in the winter, you'll have cold weather, so dress in layers. Wear thermal clothing, gloves, hats, and thick socks to keep yourself warm, and be sure to wear sturdy boots with good traction so you can navigate slippery surfaces more safely.
Keep portable heaters and hand warmers handy during breaks or loading and unloading. Planning your move during the warmest part of the day can minimize exposure to chilly temperatures. Keep warm drinks and blankets nearby for added comfort.
Tip 4: Clear Pathways and De-Ice Surfaces
Snow and ice make moving tough. Ensure all pathways, driveways, and sidewalks are clear before moving day so movers can get around. De-ice surfaces with salt or ice melt to prevent slips and falls. Keep salt or sand on hand for slippery surfaces and clear any obstacles that might pose a hazard during the move. Take these precautions to ensure a safe and efficient winter move.
Tip 5: Take Extra Care With Fragile Items
It's more likely that fragile items will sustain damage during a move if the temperature is cold. Pack fragile items carefully by wrapping them in bubble wrap or packing peanuts to cushion them and keep them from breaking. Use sturdy boxes labeled "fragile" to inform movers (and remind yourself) to handle them carefully.
Ensure fragile items don't shift or collide with other things when loading the moving truck. By taking these extra care measures, you can minimize the risk of damage and preserve your precious belongings during the move. Add extra padding like blankets or towels to create a protective barrier.
Rent a Storage Unit With Copper Storage Solutions Today
The five tips above will make your winter move a breeze. Driving in the winter doesn't have to be a hassle if you have the right tools and strategies. Stay organized, protect your belongings, and embrace the season with confidence. If you need extra storage during your move, consider renting a storage unit from Copper Storage Solutions!
You'll love our top-notch facilities and excellent customer service. You can get secure and well-maintained storage units at Copper Storage Solutions. We have flexible rental terms and competitive prices so you can find a unit that works for you. Take control of your space by renting a storage unit with Copper Storage Solutions. Contact us to reserve your unit.
More From Copper Storage Management