Our Favorite Mississippi Cities at a Glance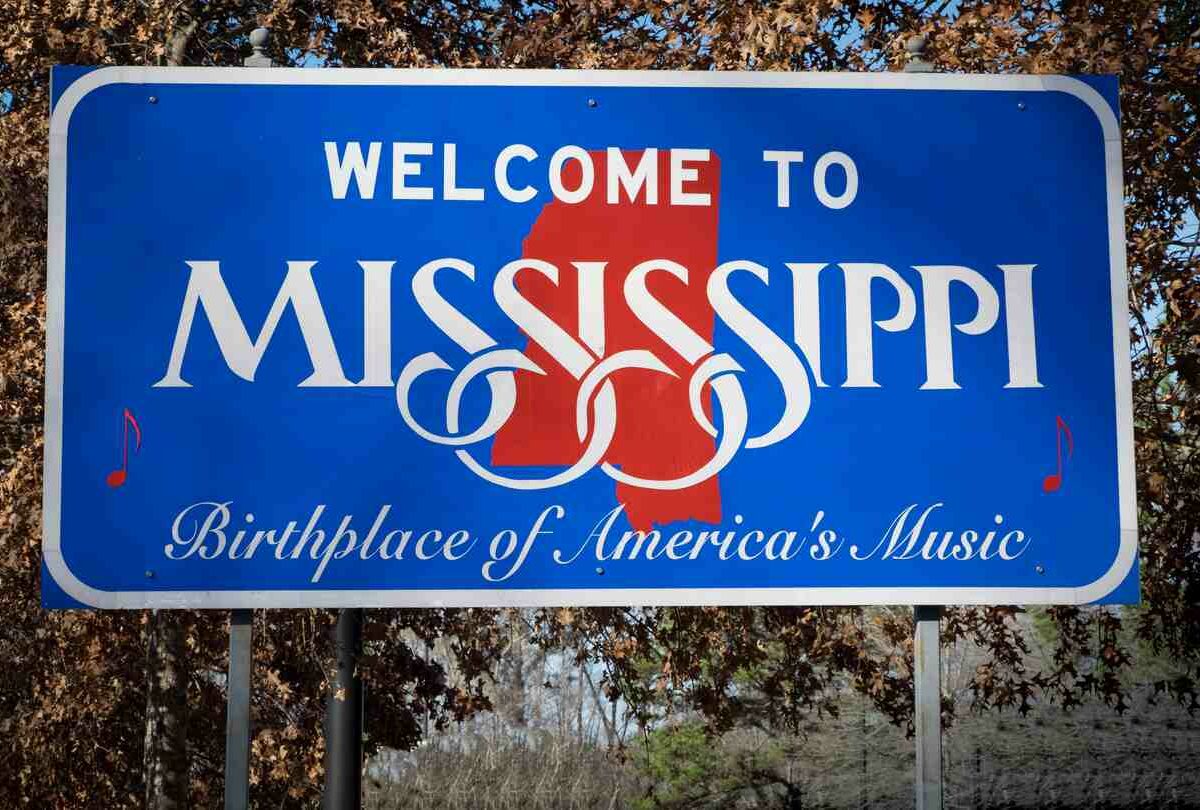 Considering a move down to Mississippi, or just curious about the things to do out this way? Here at Copper Safe Storage, we're proud to serve several communities in Mississippi, including the cities of Hattiesburg, Jackson, and Ocean City. These three cities are often featured as some of the best places to live and visit in Mississippi. Plus, we just love working in them! Keep reading to get a glance at these cities and just a few of the reasons we love them most.
About Hattiesburg, MS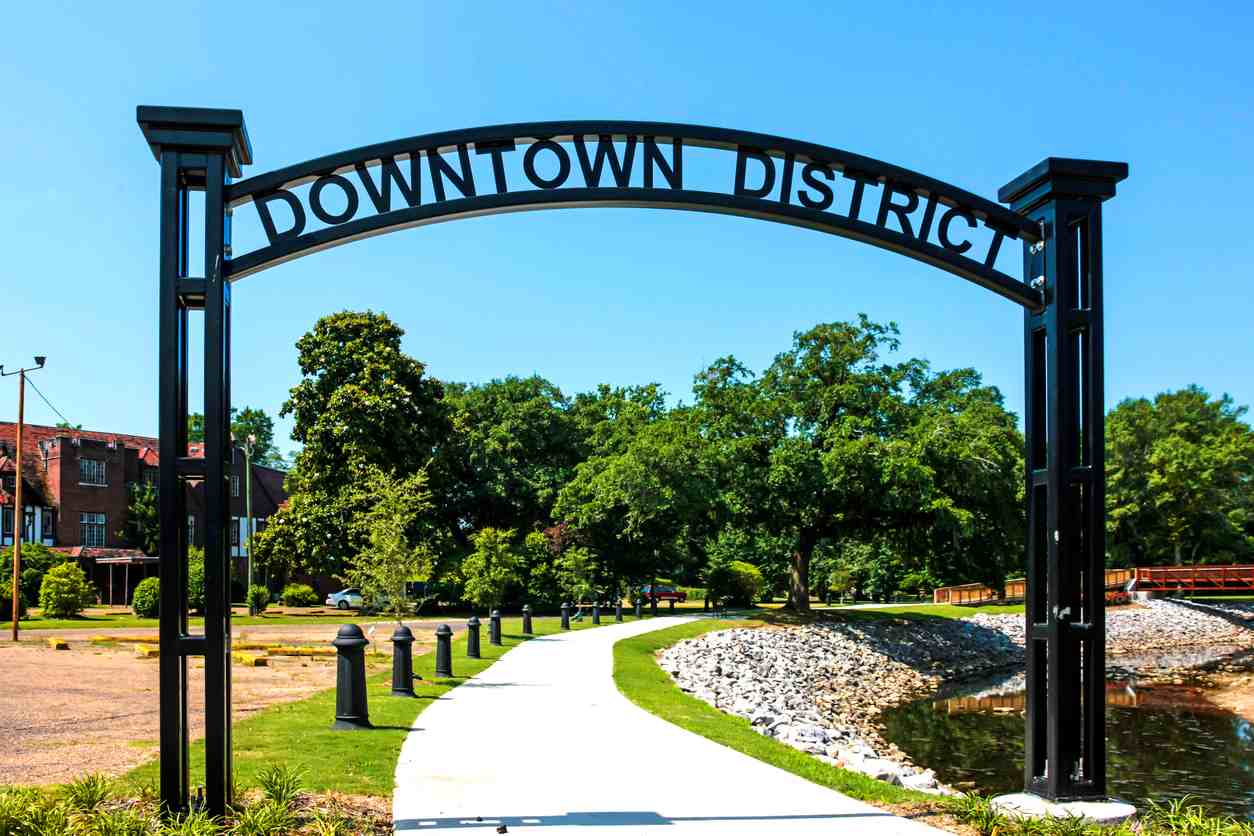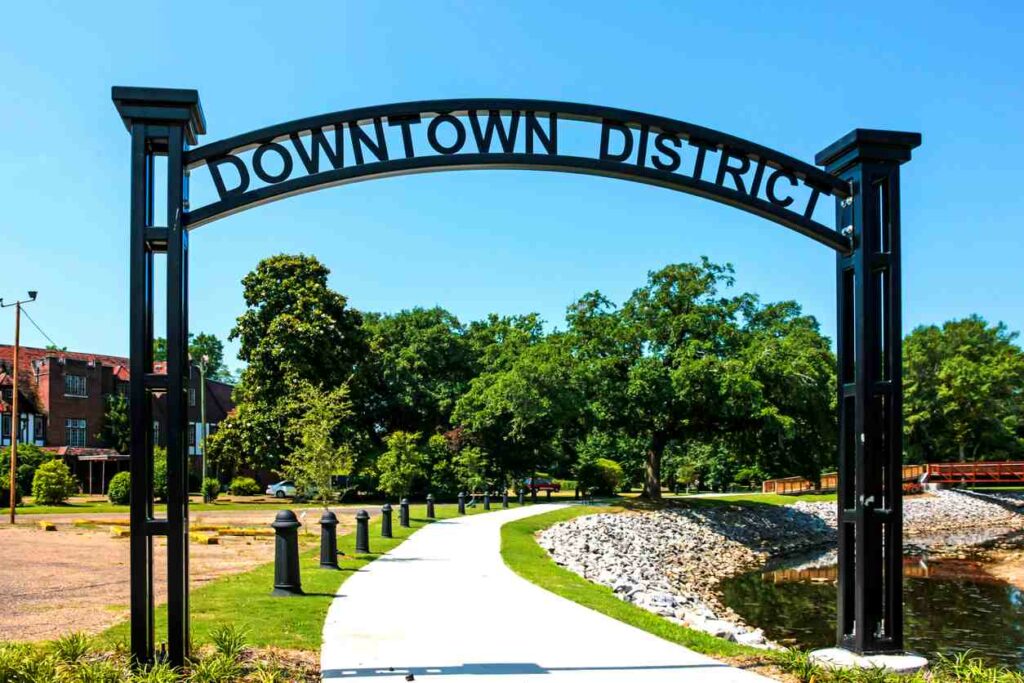 Often dubbed the "Hub City," Hattiesburg is not only notable as Mississippi's fifth largest city but also for its high level of connectivity to the rest of the country. Transportation infrastructure around Hattiesburg includes three U.S. Highways, I-59, and three Class 1 rail lines. Additionally, Hattiesburg is within two hours of multiple Gulf of Mexico ports and several international airports.
Hattiesburg's established transport infrastructure is rooted in history, too. Early growth in the city was largely attributable to lumber and rail industries. Hattiesburg was initially founded in the early 1880s following the U.S. purchase of Choctaw lands through the 1805 treaty of Mount Dexter. The town was officially chartered in the 1880s and experienced big population growth moving into the 20th century.
Today, Hattiesburg is home to around 48,000 people and the home base of several of the notable colleges and universities in Mississippi—namely, the University of Southern Mississippi and William Carey University. Camp Shelby Joint Forces Training Center is located south of Hattiesburg, too. Modern-day Hattiesburg is a great spot for students, with quality educational opportunities and a combination of charm and convenience. Additionally, a great sense of community, a fast connection to other parts of the country, and favorable labor and housing market conditions make this city a great choice for young professionals.
Things To Do in Hattiesburg
Along with all the practical parts of life in Hattiesburg, there is a lot for us to love as far as things to do in town. Whether you're moving to the area or just passing through, Hattiesburg has plenty of opportunities for exploring. Visit the Hattiesburg zoo, tour the city's public art installments, or visit the city's parks for a day enjoying the outdoors. On rainy days, or when you're just ready to head inside, try out local museums, including the Mississippi Armed Forces Museum, or hit up our boutique stores for a unique shopping experience.
About Jackson, MS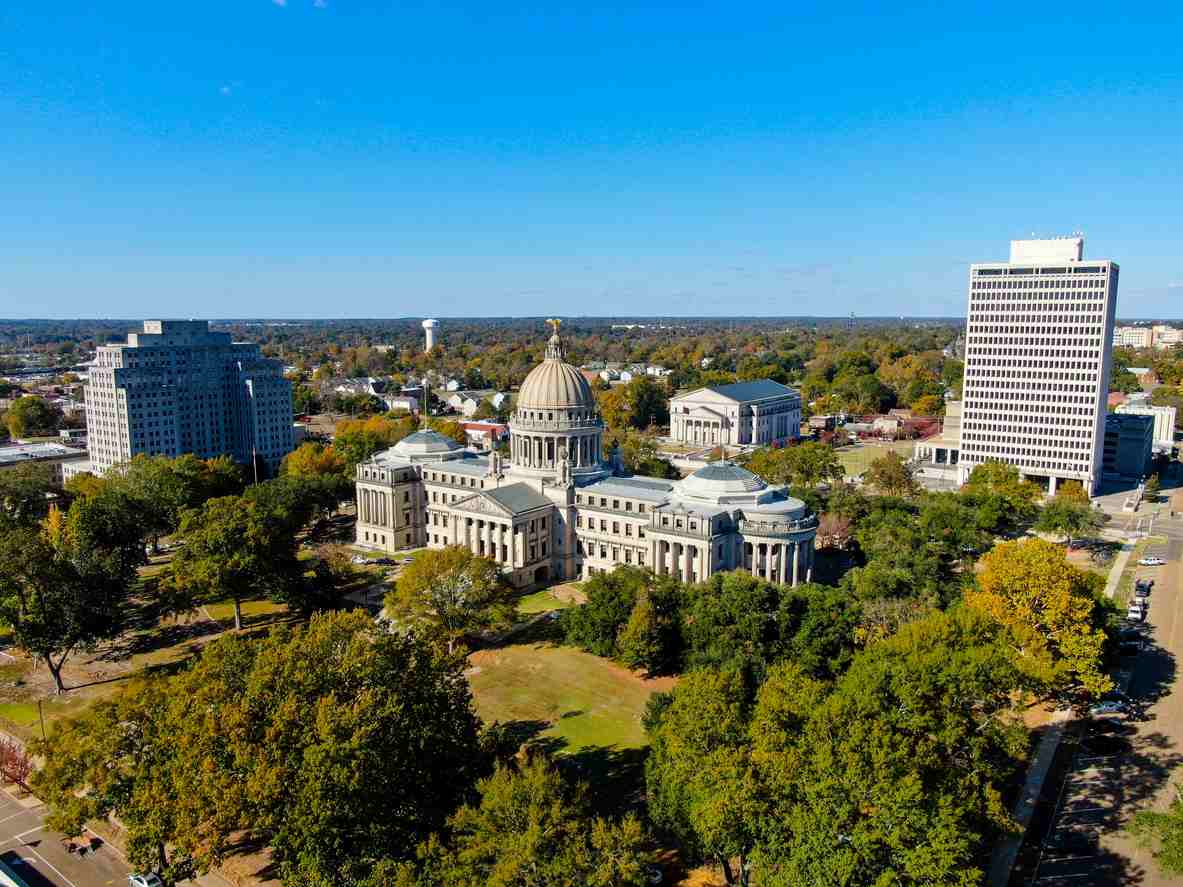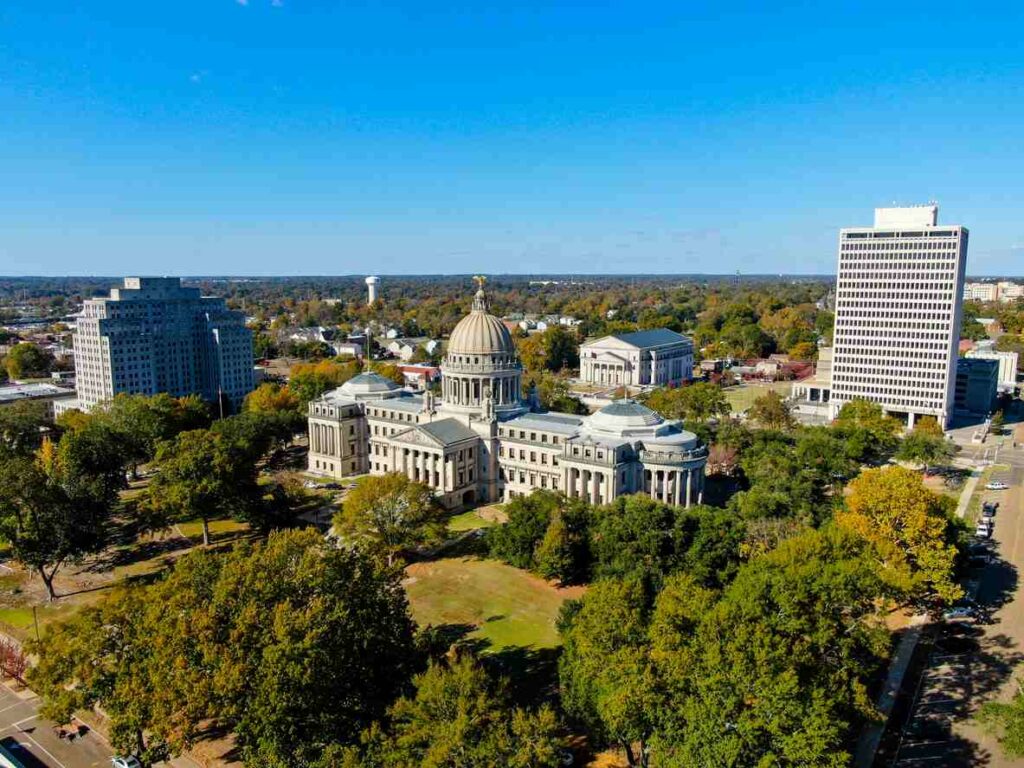 The largest city in Mississippi, Jackson is also the state capital and a well-established economic and cultural center. The "city with soul," Jackson is a hub of arts and music while also serving as an important economic center.
Jackson was initially known as LeFleur's Bluff, a name recognizing Louis LeFleur, the French Canadian trader who initially settled the town in the location in the late 1700s. Later renamed after U.S. President Andrew Jackson, the city would be selected as the Mississippi state capital and eventually would be caught in the turmoil of the Civil War. This part of the city's history is preserved in several heritage sites, including the Mississippi Civil Rights Museum, to this day.
Today, over 150,000 people call Jackson, MS, home. Jackson is also home to some of the most notable colleges and universities in Mississippi, including Jackson State University, Millsaps College, and Belhaven College. Hinds Community College also has a presence in Jackson. Aside from attracting students, Jackson also offers great employment opportunities, so is an appealing choice for many individuals, couples, and families.
Things To Do in Jackson
Jackson is near the top of our list of cities in Mississippi largely because of the many options it offers for things to do. The city boasts over 300 restaurants alone and has plenty of arts, entertainment, and outdoor spots to visit.
For outdoor adventures in Jackson, try Le Fleur's Bluff State Park and the unique Mississippi Petrified Forest about 30 minutes outside of Jackson. Great museums in town include the Mississippi Civil Rights Museum, the Mississippi Sports Hall of Fame and Museum, the Mississippi Museum of Natural Science, the Mississippi Museum of Art, and more. It's also possible to tour both the current and old state capitol buildings while you're in Jackson, MS. Jackson is also a great place for shopping. The city features a great range of department stores and smaller boutique shops. Depending on the timing of your visit, you may want to try and attend Jackson's annual Dixie National Rodeo, which is considered to be the largest pro rodeo east of the Mississippi River.
About Ocean Springs, MS
As the city's name suggests, Ocean Springs, MS, is a coastal getaway in southern Mississippi. This picturesque Gulf Coast town is known for the arts, antique shopping, dining, and of course, the beach. A popular spot for getaways and vacations, Ocean Springs is a serene stop during a trip and a wonderful place to call home.
Although known to Native Americans prior to this date, Ocean Springs is considered to have been first settled by the French at the turn of the 18th century. Despite this early discovery, the town wasn't incorporated until nearly the turn of the 20th century. The name Ocean Springs was derived from a hotel established in the town in the mid-1800s.
Today, the population of Ocean Springs is over 18,000. The area's natural beauty and extensive entertainment, dining, and arts attractions are major draws for visitors and residents alike. A quintessential coastal town, Ocean Springs is highly attractive for those looking for a slower pace of life while still enjoying the amenities offered by city life.
Things To Do in Ocean Springs
Explore ocean city at your own pace, and don't forget the coastline! The Gulf Islands National Seashore is a great place to start for all your outdoor adventures, from birding and hiking to fishing and camping. We also can't recommend hitting downtown enough. There are endless dining, entertainment, and arts stops to choose from during a downtown stroll.
Moving to One of These Cities? Let Copper Safe Storage Provide the Space!
Have we convinced you to choose one of these three Mississippi cities as your new home? If so (or if you were planning on moving anyway), you'll need a plan for moving all of your belongings to your new place. Whether you're moving from a long way away or just from a neighboring community, you might be short on space while you're in the middle of your household transition.
When the need for extra storage space arises, come to Copper Safe Storage. We have self-storage facilities throughout Mississippi (including in Hattiesburg, Jackson, and Ocean Springs), so you can rent a storage unit wherever you need it most. While you're here, don't forget to try a few of the ideas we shared for things to do in Mississippi!
More From Copper Storage Management