Benefits of Moving in the Wintertime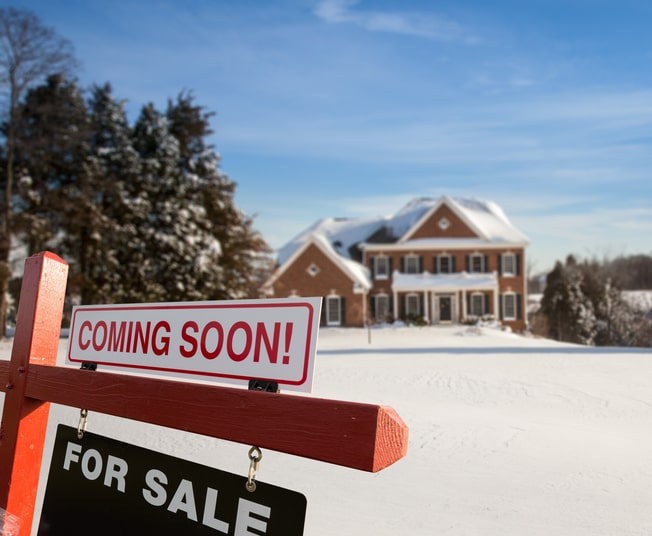 If you've ever awakened the morning of a big move to ideal weather conditions, you know just how lucky you were to hit the jackpot. But when you're moving in winter, you're more likely to be working with unfavorable weather conditions. Ice, snow, and freezing temperatures may not make you want to bundle up and move into a new home, but there are quite a few advantages to moving during the wintertime.
Why Winter Is Seen as a Bad Time To Move
Peak moving season kicks off in May when you'll likely see homes and apartments go off the market in the blink of an eye. However, we believe the best time of year to move is during the colder months, especially during December, January, and February.
Winter is associated with freezing temperatures, slippery streets, and staying cozy. None of that screams, "Let's move to a new home." That's exactly what makes winter the perfect time to move: Nobody else wants to. And if you're looking to get a great deal on your next home, winter should be when you plan to make your move.
Lower Rents and Prices
Due to the decrease in demand, the prices of houses, apartments, and even storage units will also see an average decrease during the winter. And while there may also be fewer homes and apartments on the market at this time, the competition among buyers is also lower. This means your chances of finding the home you love and being able to get it are more in your favor. Prices are routinely at their very lowest in January.
More Negotiation Leverage
In addition to lower average home prices, the lower demand also gives you more power to negotiate the price even further. Of course, a seller who has already reduced the price on their home may not be as willing to negotiate, but there's no harm in asking.
Movers May Offer Wintertime Discounts
Hiring movers will save you tons of stress and energy, and you won't be sore for the days following your move. But with winter being the slow season for moving companies, some near you might offer special discounts to attract business.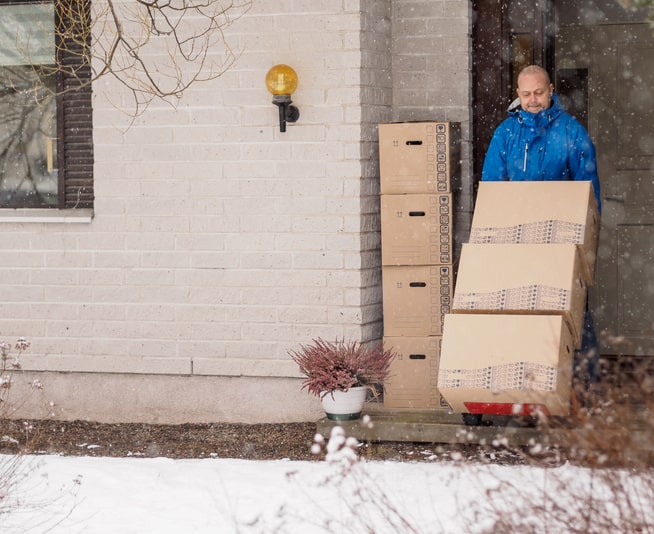 Friends Are Also More Available To Help
If you have a crew of friends that can lend you a hand, you might be considering asking them to help with your move. Unlike during the summertime, when they may have vacations scheduled or kids out of school to watch, people are more likely to be at home in the winter.
Bribe them with pizza, drinks, or whatever you think they'll like, because during the winter, they're more likely to have time to help.
Cooler Weather Means Less Sweat
If you're moving your things yourself, cold weather might make it harder to get started, but once you're going, you'll be thankful for that wall of cool air that hits you every time you step outside instead of the sweltering heat. The heavy lifting and many trips up and down the stairs can quickly wear you out, but the temperature is less likely to zap you in the wintertime.
Tips for Moving in the Wintertime
There are several advantages you have if you're moving in the wintertime, but it isn't easy. You might get lucky and have a gorgeous, sunny day when you're moving, but you could also be faced with a snowstorm or a flash freeze.
You have to approach moving in the winter differently than you do during the other seasons. To help you navigate the process, we've assembled some tips for moving in the winter.
Watch the Weather
Pay attention to the radar far in advance. It may not always be exactly correct, but it can at least give you an idea of what you'll be facing. Begin checking the forecast 10 days prior to your move, and make preparations as needed to cope with what you might be blowing in.
Don't assume the snow won't hit until later in the day. Always expect the worst and be relieved when it's not so bad, or at least have measures in place to handle the conditions if they are bad.
If you can reasonably anticipate snowy or icy conditions, don't expect paths to be safe. Bring a snow shovel or a fast-acting ice melt to clear the walkways for the protection of you and anyone who may be helping you. As you pack your clothes, remember to leave out a set of hat, scarf, and gloves, and definitely be sure to have good, sturdy footwear that gives you dependable traction.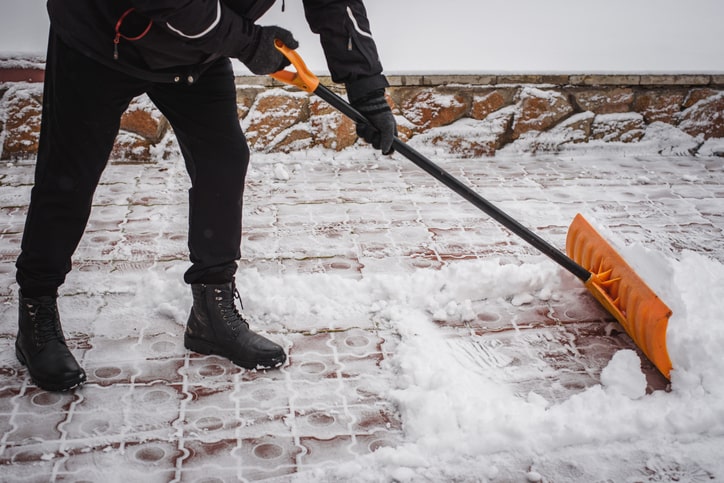 Set Up Utilities in Advance
You likely will anyway, but be sure that your new home's utilities are up and running. You'll want to warm your new home and provide a comfortable space should anyone need to get out of the cold.
The days are also shorter in the winter, so as you lose daylight, you may need to turn on the lights while you put your furniture into place and begin unpacking the essentials.
Protect Your Floors From Snow and Sludge
As multiple trips are taken to bring your belongings inside, dirt is going to be brought indoors no matter what time of year you move. It's pretty much inevitable. But in the wintertime, when snow, salt, and slush are all over the ground, you don't want that nastiness being brought into your brand-new home.
Put down floor mats at the entrance for people to wipe their feet, and lay down trash bags or towels inside over high-traffic areas to catch as much outdoor grime as you can.
Take Care of Those Helping You
Whether you've hired movers or you've rounded up friends and family, if they're helping you move, you should be a good host, especially if they're helping you in unfavorable conditions. Consider offering warm drinks and tasty snacks, such as coffee, hot chocolate, or cookies.
You can also set up a space heater in a small room, such as a bathroom, to create a warm area for anyone who needs to defrost their fingers in between trips to the car.
If you treat others well, they'll be more likely to do the same for you and help you again in the future when you need it.
When in Doubt, Wait It Out
Ultimately, you can't control the weather. That's the risk you take when moving in the winter. Just because you can get it done doesn't mean you should try. If the roads are bad or the conditions look like they'll take a turn for the worst, always prioritize safety.
You don't need to be faced with a stuck truck, a car accident, or a hard fall on concrete or down the stairs. Use your best judgment, and if you need to postpone your move, communicate that with anyone enlisted to help you move as early as possible.
Reserve Your Copper Safe Storage Unit for Your Big Winter Move
Moving is a hefty task, and sometimes you can't get it all done in one day. Or maybe you're downsizing and need some additional space to store the furniture that will no longer fit. Whatever the reason may be, a storage unit at your nearest Copper Safe Storage facility is easy to rent or reserve. Our facilities offer storage units of several great sizes, and you'll certainly be able to find just the right fit for your big move.
More From Copper Storage Management