Prepare Your RV for Storage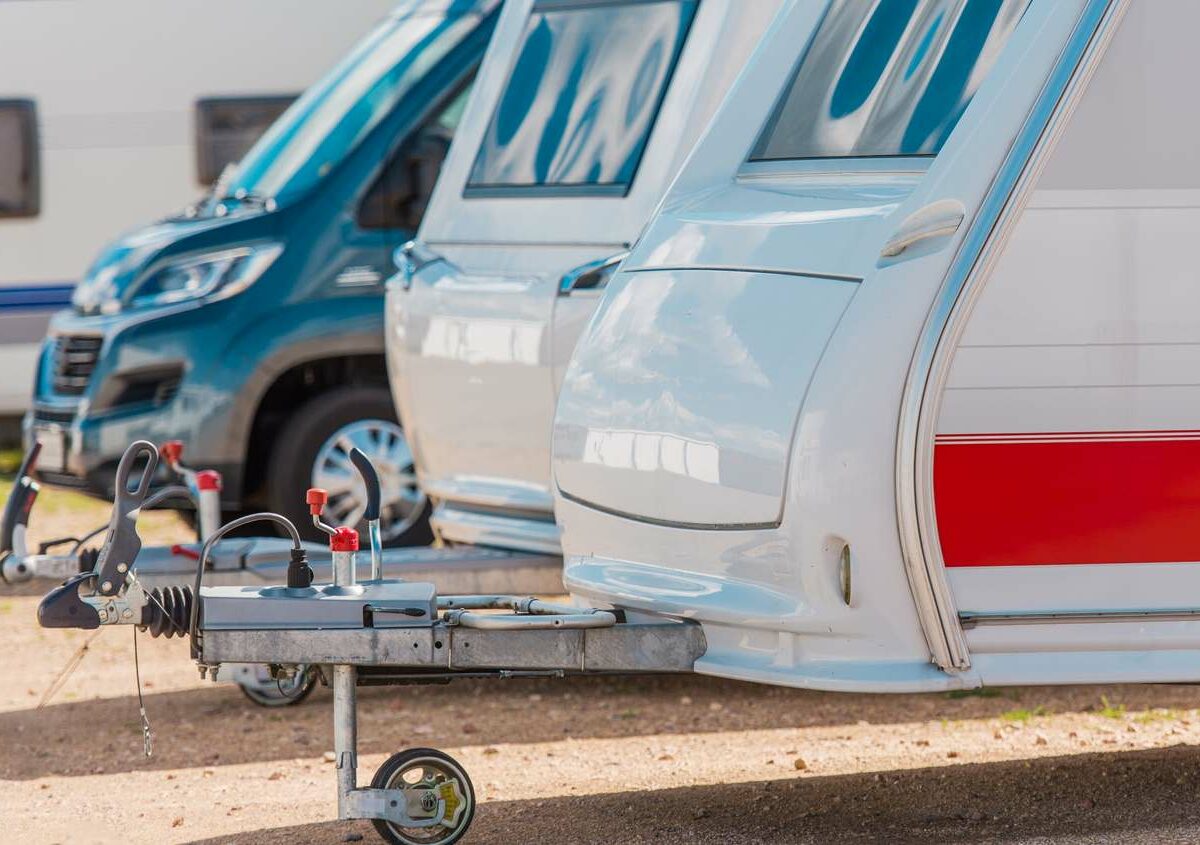 With spring break starting for many students, families will likely take road trips in their RVs. RV travel allows families to experience the great outdoors and spend quality time together. However, after the trip, it's essential to take steps to keep your RV in good condition while you store it.
Proper maintenance and storage techniques can help to keep your RV in good shape. It's important to know the steps to never skip when putting your RV back in storage. That way, your RV will be ready to go when it's time to start your next adventure.

Steps To Take Before Putting Your RV Back in Storage
By taking these steps before putting your RV in storage, you can prevent mold in your RV and keep it better maintained.

Perform a Deep Clean on Your RV
The first and most crucial step you should take before putting your RV back in storage is to give it a deep clean. Throughout your trip, dirt and dust could accumulate. It's essential to remove it before you put your RV into storage.
Clean both the inside and outside of your RV. Pay close attention to the kitchen and bathroom, where germs can build up. You can prevent mold growth by giving your RV a deep clean before storing it. Steps to take when deep cleaning your RV include:
● Vacuum. Use a handheld vacuum or large vacuum to clean the floors, carpets, and upholstery. Also, vacuum under the cushions where dirt and food particles could have accumulated.
● Dust. Dust countertops, tables, cabinets, and other surfaces.
● Wash the windows. Wipe down the windows of the RV with a cleaning solution. Use a squeegee to remove any excess water and prevent streaks.
Taking these steps can help to avoid the buildup of dust, mold, and food particles, keeping your RV in better condition.
Check for Necessary Repairs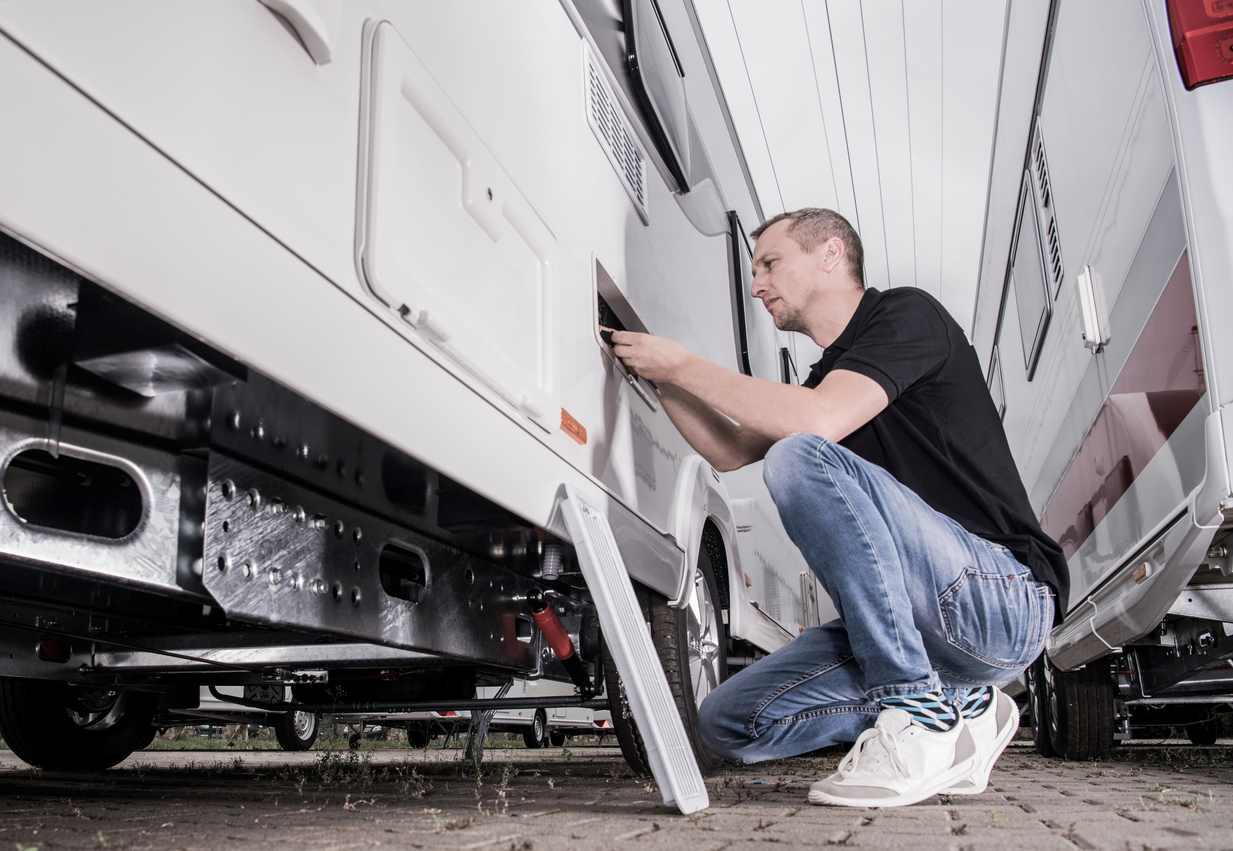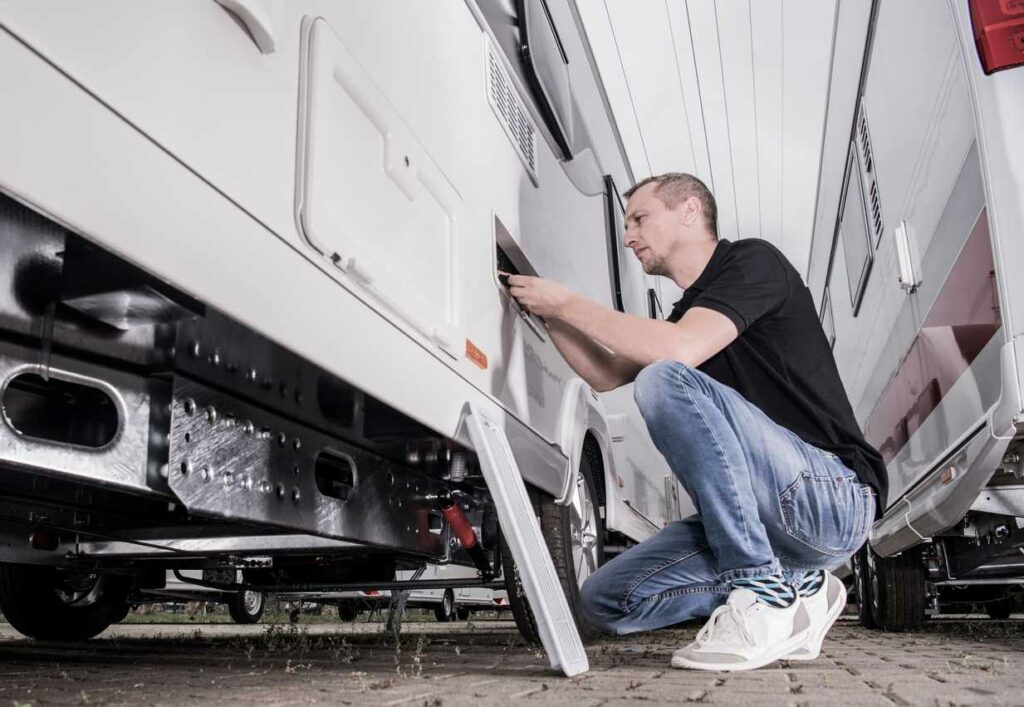 Ensure your RV didn't sustain any damage on your latest road trip before you store it. If it has, make the necessary repairs. Look for any leaks or cracks that could have occurred during your trip.
Regardless of how small the damage is, ensure you repair it before it sits in storage. While in storage, a small amount of damage can continue to grow over time. By taking this step, you could avoid further damage while you store your RV.

Empty the Water Tanks and Lines
Some RVs have tanks and lines you must empty before putting them in storage. By leaving water in your RV over time, you could end up with a lot of problems.
To empty the water tanks and lines, turn on the faucets and let the water run. Once it stops, you can assume you have successfully cleared the lines.

Remove All Food
If you keep food in your RV, make sure you remove it before putting it into storage. You must remove all food from the RV. Non-perishable food can attract pests. Pests, such as mice or bugs, can enter into spaces and wreak havoc, causing significant amounts of damage.
On top of cleaning out all the food, wipe down all surfaces you ate on. There could be crumbs you don't see left behind.

Use a Dehumidifier To Prevent Mold
The best tip on how to prevent mold in your RV during storage is to use a dehumidifier. Placing dehumidifiers around your RV can prevent moisture buildup. Without moisture, it's more difficult for mold to grow.
On top of using a dehumidifier, it can also help to place air fresheners around. Air fresheners can leave your RV smelling fresh and clean. This step will help keep your RV in good condition so it's ready for your next adventure.

Choose a Climate-Controlled Storage Unit
When it comes to choosing the right place to store your RV, it's essential to choose the right environment. If you allow your RV to stay outside or in a non-climate-controlled unit, the elements could cause wear and tear. Storing your RV in a climate-controlled unit can keep the area dry, preventing mold or rust from accruing.
The benefits of choosing climate-controlled storage include the following:
● They protect against humidity.
● They provide a consistent environment.
● They provide an additional layer of security.
By choosing a climate-controlled unit, you can better maintain your RV so it will look good for years to come. At Copper Storage Management, we have climate-controlled units you can utilize for RV Storage.
Choose Copper Storage Management To Store Your RV When It's Not in Use
At Copper Storage Management, we have provided RV storage solutions for many people. We know how to maintain an RV and can provide a safe RV storage space for you. For more information on the storage solutions we offer, contact us today. A member of our team can answer your questions and provide information about availability.
More From Copper Storage Management