Tips for Your College Dorm Shopping List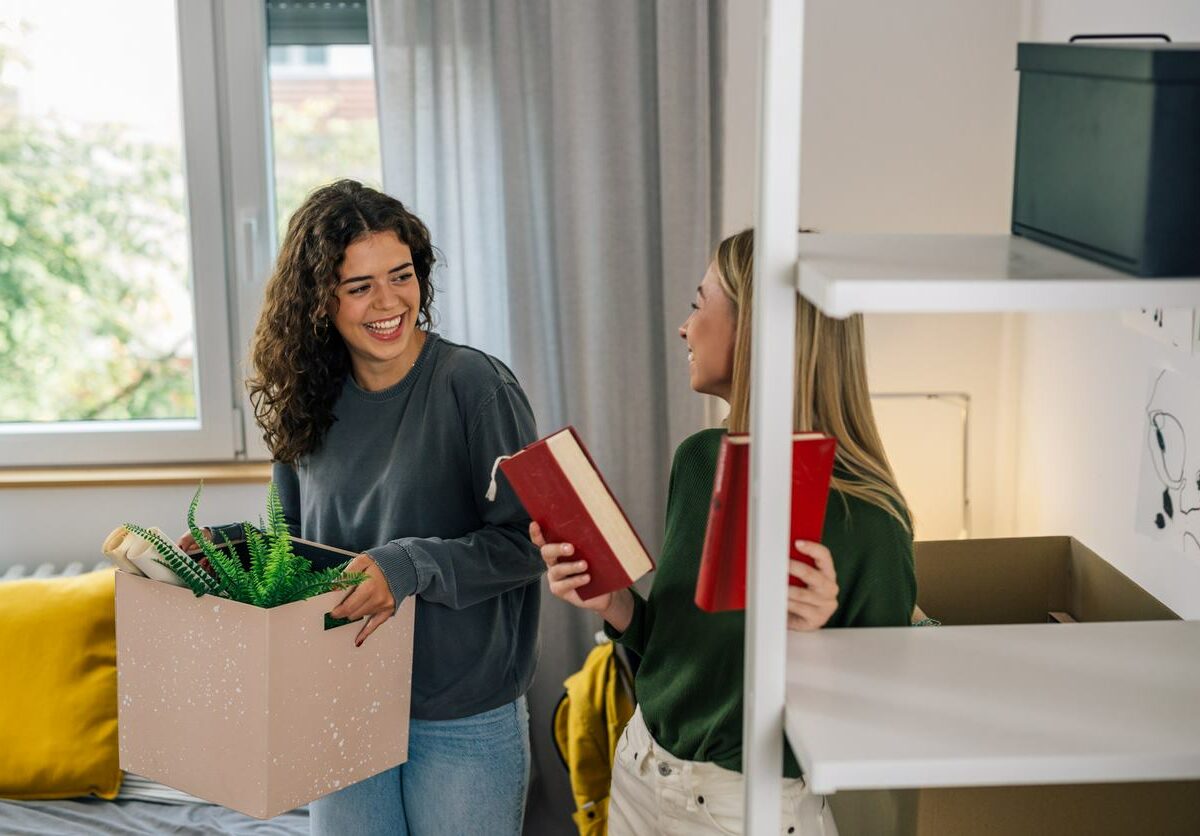 That's what millions of students are asking themselves one simple question as they prepare for their first semester away at college: What's going to be the best part of college? For many, it's their first year, and excitement for all their new experiences is at its peak. Many more are preparing to see their friends again, now more confident in what to expect from the year.
In both cases, a lot of students will move into dorms and figure out how tricky it can be to fit all that stuff into such a limited space. It can be overwhelming. Where do you even begin?
In this article, Copper Storage Management wants to provide you with the dorm shopping insights we've gleaned from years in the storage industry and our own college experiences. Then we'll show you how to take that overwhelming stress and cut it off at the source by giving yourself more space to breathe.
Where To Go Dorm Shopping Without Burning Through Your Budget
First things first: Let's talk money. If you're a student, chances are you are working with a limited budget. So where should you go dorm shopping to save some cash?
Discount Stores
Discount stores like Goodwill and Dollar Tree are excellent places to pick up cheap and used goods. From pens to dressers, if you look long enough, you can find pretty much anything you need at an affordable price.
Online Retailers
Where do you go dorm shopping for online platforms? Facebook Marketplace and Amazon are excellent resources for the more fiscally savvy. Or you can visit a dormitory-specific retailer, like Dormify. It may require some patience, some keyword experimentation, and some compromise, but you'll save a ton on your dorm shopping if you play your cards right.
Rewards Cards
Speaking of cards, this is one of our most time-tested suggestions. Apply for cash-back credit cards that reimburse you for certain spending behaviors and membership cards at your favorite fast-food joint. Invest in cards that will save you a chunk of money over time for things you're going to pay for anyway.
Our Dorm Room Shopping List
On to our fine-tuned dorm room shopping list, a product of years of experience.
Beddings and Linens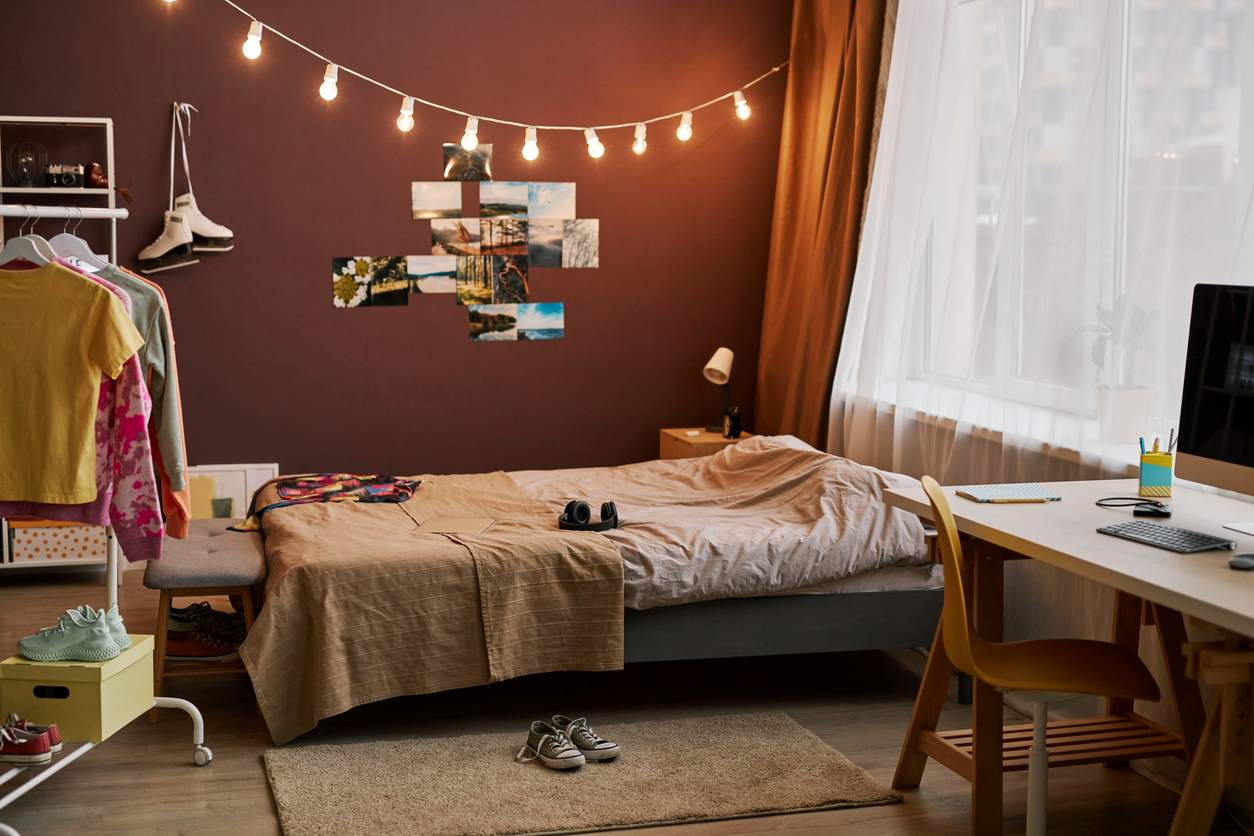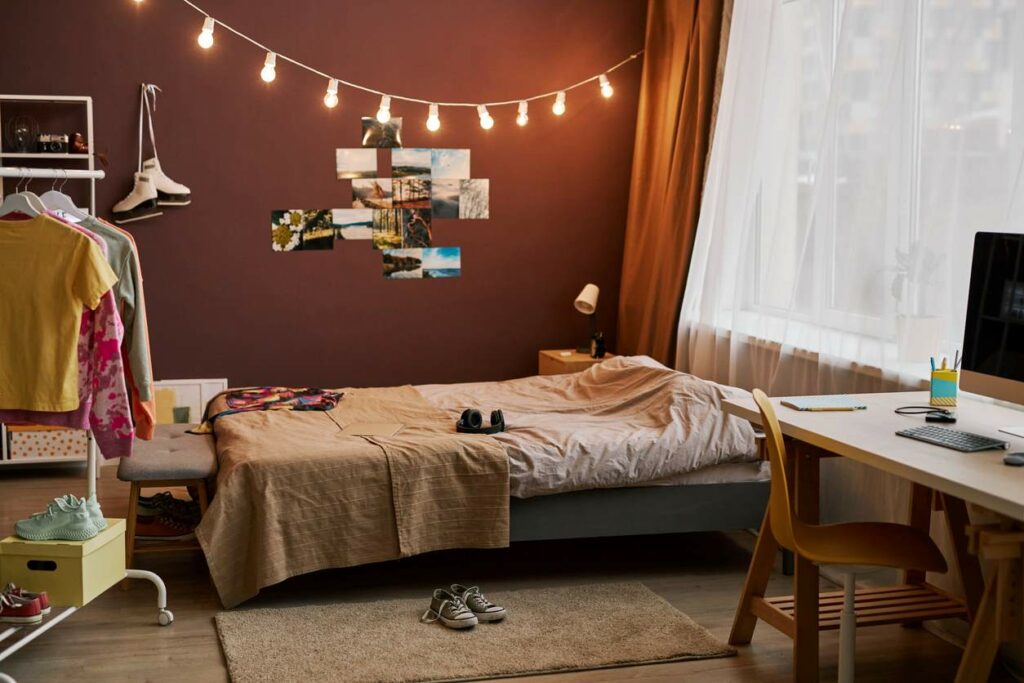 You won't get far without a comfortable and restful sleep, even if you do end up staying up all night. You'll have to catch some shut-eye eventually, and when you do, it should be as pleasant as you deserve. So make sure to grab some twin-size bed sheets, a comforter, covers, a couple of pillows, a spare blanket, and a mattress pad for some additional cushion.
Study and Office Supplies
You're well rested and prepared for war—on your assignments. Equip yourself with all the studious weaponry you need to be organized, prepared, and confident. While dorm room shopping, grab yourself a desk lamp for the late nights, as well as notebooks, pens, folders, scissors, a stapler, a wrist pad for writing or using your computer, and any other organizational desk items you need, so you know where everything is for quick access.
Kitchenware
So you may not have a kitchen. Not everyone has access to one in college. What you will need, regardless, are a few fundamentals. Bowls (for all that ramen you'll be eating), a couple of plates, utensils, a can opener, and whatever small appliances you need. Microwaves are a godsend.
Electronics
It's almost a foregone conclusion that you'll need a laptop and related items nowadays, but what other gear could make the difference when your college experience is on the line? A tablet with a stylus, backup batteries, data storage devices (just in case the cloud fails), Bluetooth speakers, a modem and router, noise-canceling headphones, digital audio recorders, video games and television for a nice decompression, and of course, a
smartphone.
Toiletries
Depending on where you go to school, toiletries may already be supplied, but it doesn't hurt to be your own best resource when it comes to the necessities. Having some spare toilet paper is never a bad decision, but also make sure to have plenty of extra toothpaste, deodorant, towels, personal hygiene products, cleaning supplies, and whatever shower caddie really speaks to you.
Storage Organization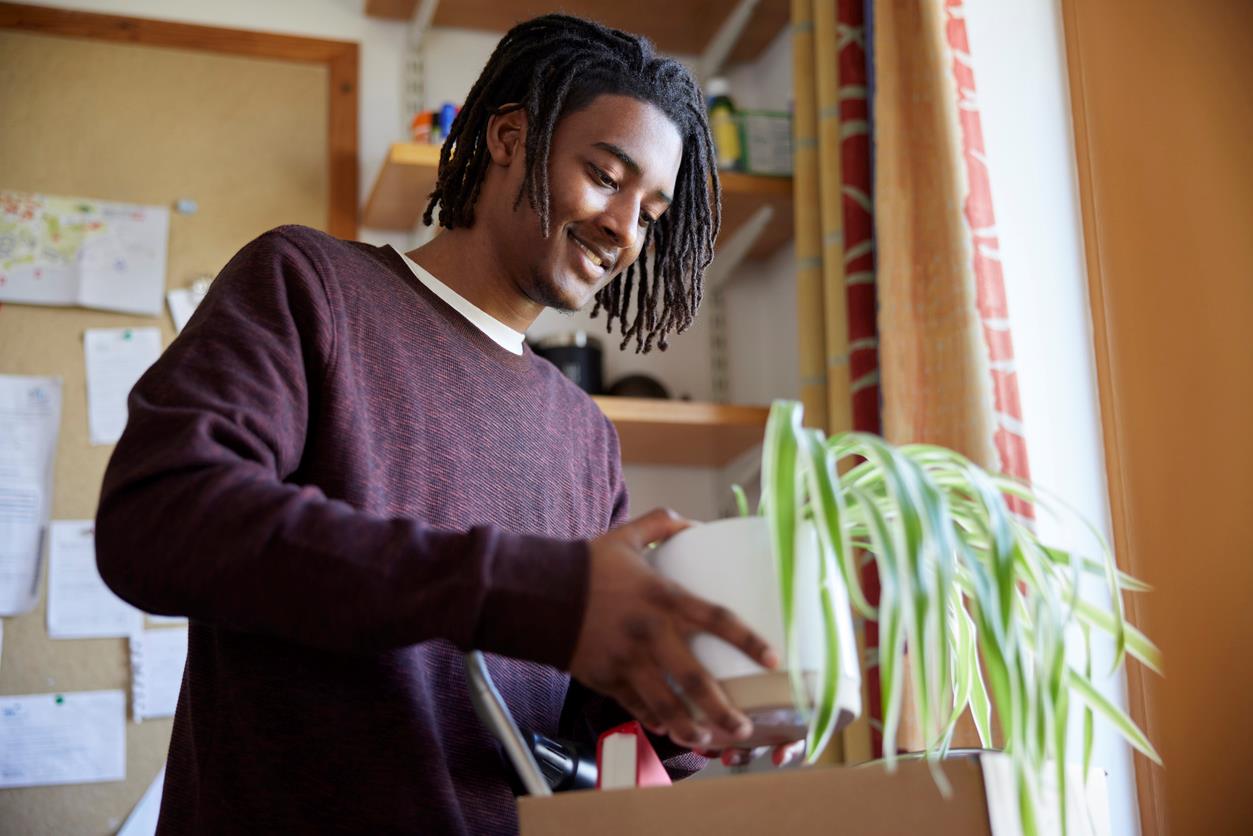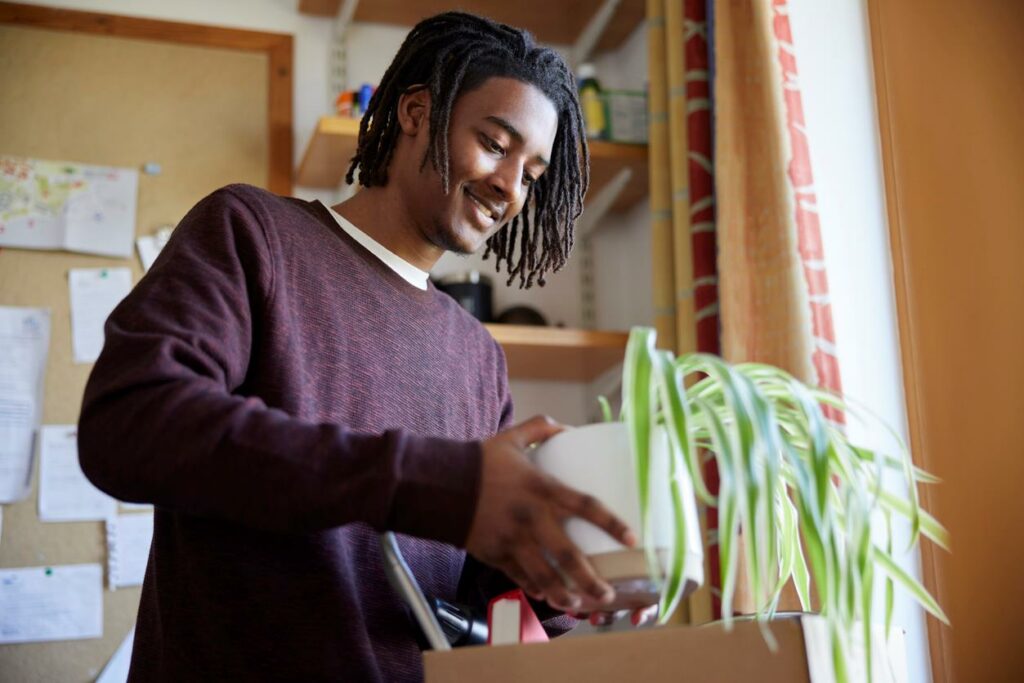 Unless you're lucky, you're going to have to figure out how to make the most of every bit of space in your room, so your dorm shopping list cannot neglect storage items, namely an under-the-bed storage container, storage bins, and things that make use of vertical space like wall-mounted shelves, shoe racks, and bookshelves.
Effective Storage To Pair With Your Dorm Shopping
Copper Storage Management remembers the good old college days. We also remember bumping into our roommates too much because there was no elbow room and our floors piled high with stuff we never used because there wasn't enough space for it all.
We wish we'd known about the usefulness of self-storage units back then. Affordable and student-friendly, it's an ideal solution for the student who needs a little space to breathe. After all, it's challenging (sometimes even demoralizing) to focus in a space that has too much clutter.
Check out one of our facilities so you can see for yourself the ways it could help. From different storage sizes to easy access and security measures, you won't need to stress about anything. Save that energy for exam week.
Contact us or swing by our frequently asked questions if you need help!
More From Copper Storage Management