How To Decorate a Smaller Living Space for the Holidays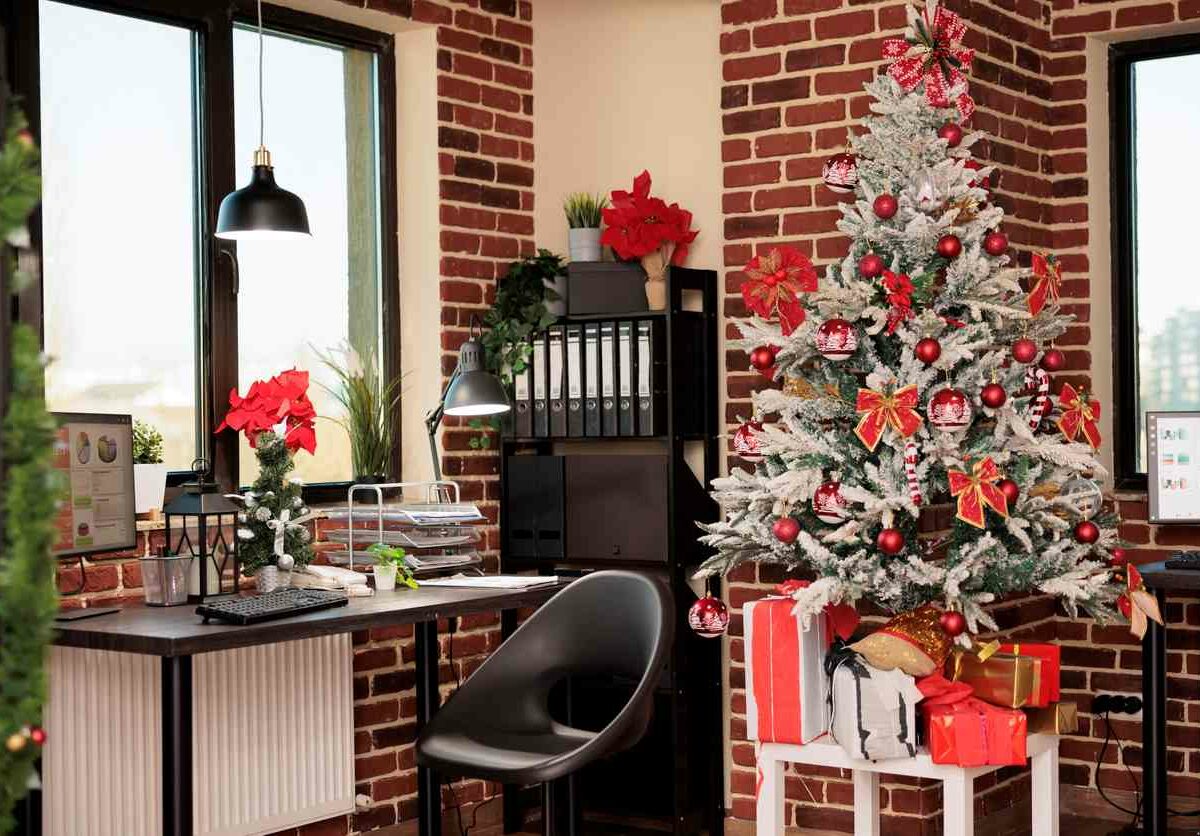 Whether you decorate for the holidays on November 1, the day after Thanksgiving, or leave that tree up year-round, one thing is certain: The holiday season is almost here.
Everyone has different ideas of what holiday decorations should look like. From white lights to multicolor, from live trees to artificial, there's no right or wrong way to celebrate the holidays. However, we recognize not everyone has the same amount of space to work with. Maybe you don't have a big yard with which to display a large blow-up arrangement of Santa and his reindeer.
If you have, you might think decorating for the holidays is too tough. However, there are so many unique ways you can take advantage of your small space to maximize holiday cheer. Lace up those snow boots and get the reindeer in place to check out Copper Storage's holiday Decor essentials for small apartments.
Miniature Christmas Trees
Christmas trees are one of the most essential decor items for the holidays. You need a place to show off all your homemade ornaments and somewhere to put the presents once they're wrapped. While a 10-foot-tall Christmas tree isn't always attainable, small Christmas trees are a great addition to any space.
If you have small pets that are prone to eating things up, consider a miniature tabletop tree. These might not hold everything, but they'll be farther away from a cat that might be tempted to eat part of the tree.
A Wall-Mounted Advent Calendar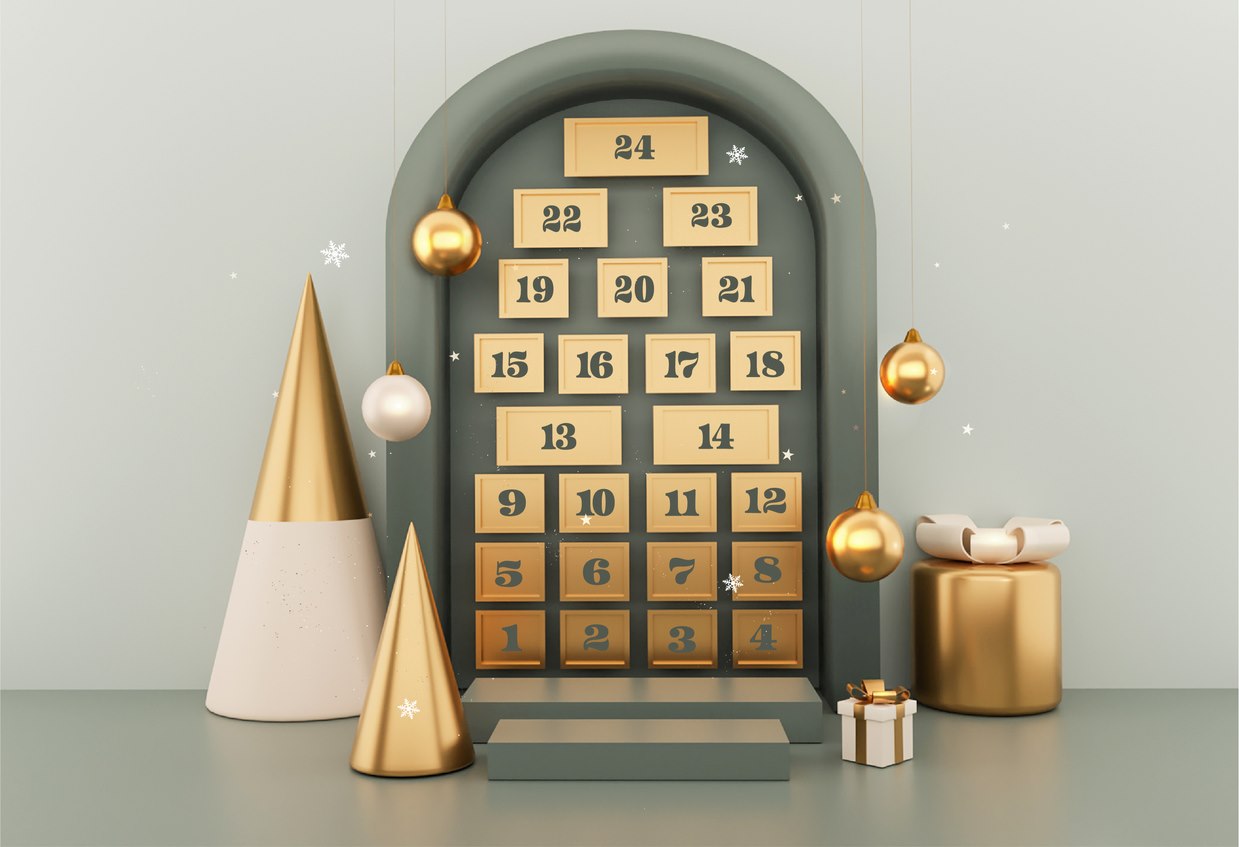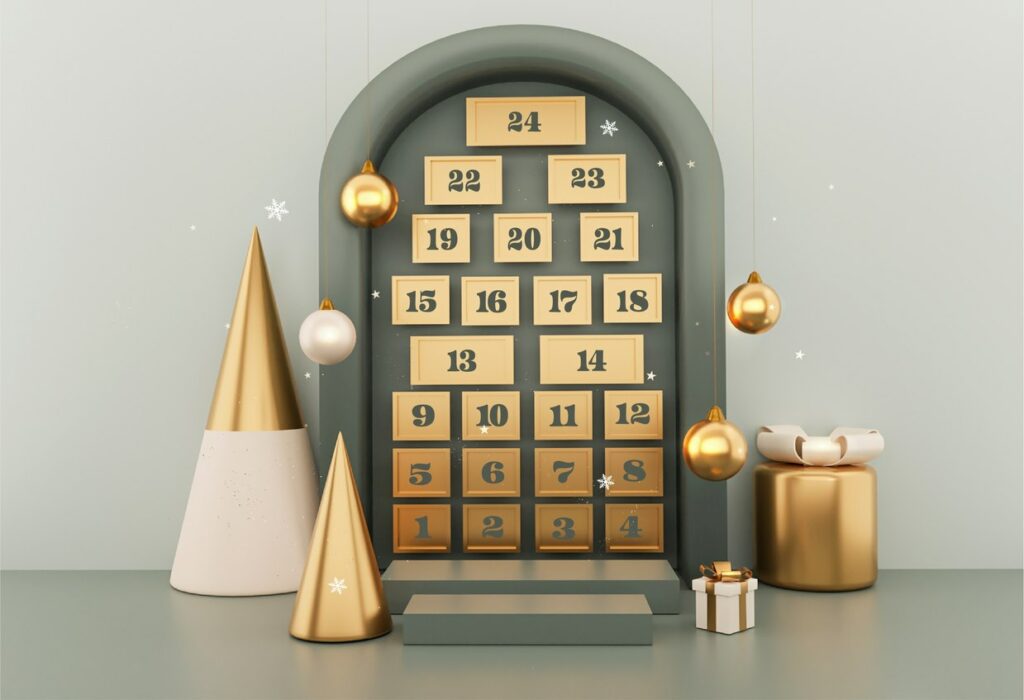 For each person, the holidays mean something different. For some, it's about religious tradition. For some, it's a time to see family and loved ones who are far away. For most, it's an event worth counting down to. Whether you appreciate the tradition of the holidays or embrace the modernity of it, one way to get into the holiday spirit is to count down the days with an advent calendar. From traditional calendars that walk through a traditional Christmas story to calendars that center around gift-giving, there's something for everyone. Find the right advent calendar for you and yours and count down the days!
Window Decorations
The point of the holiday season is spending time with your loved ones. It can still be fun to show your neighbors what the holidays are all about.
Finding the right window decorations can show the rest of your community how serious you are about the holidays. Like most holiday decorations, you can choose something traditional or something unique. If you're looking for more traditional window décor, consider the following options:
Greenery
Twinkle lights
Snowflakes
Garland
Wreaths
If you're looking for more modern decorations, you might consider the following:
A nod to your favorite sports team or holiday movie
Dried orange wheels
Elf of the shelf
Colorful ornaments
Looking for a way to get the whole family involved? Have a holiday-themed arts and crafts night! Decorate your own ornaments or garland to hang in the windows for all the neighbors to enjoy.
Find Your Holiday Palette
The go-to colors for Christmas decorations are usually red, green, and white. While these are great options that come with an abundance of opportunities, you might want to take things in a different direction. Whether you commit to the traditional Christmas colors or not, you should find the color palette that speaks to you.
This can mean changing the color of your napkins for the season, your tablecloth, or your curtains—anything that would otherwise clash with the holiday palette you want for your home. The best part is that there's an easy, safe place to put all these seasonal belongings once you're done.
Hanging Holiday Decorations
When decorating your space, vertical decorations are a must-have. This is true for the holidays or any other season.
Make sure your doors are wrapped in ribbons and include a wreath that illustrates your personality. Consider adding lights to beams in the basement or kitchen. Add those same family-made window decorations to the walls throughout your home to add a certain homemade hoilday decor feel to your space.
And of course, don't forget about the lights. You can find great Christmas lights to decorate your porch or even inside the house in a range of colors. You can also invest in smart bulbs that let you change the color from your phone. That way, your preexisting light fixture can have a little extra holiday spirit this year.
Make Room for Holiday Decor With Self-Storage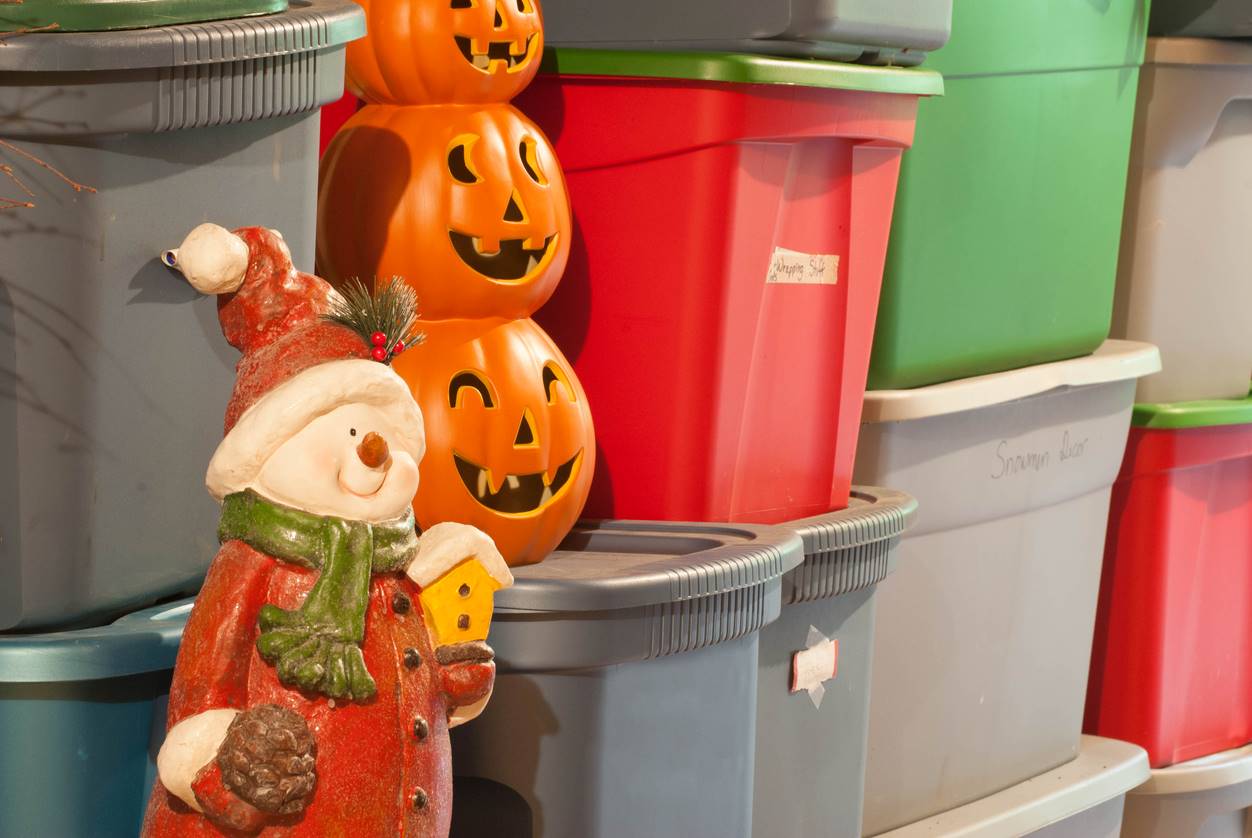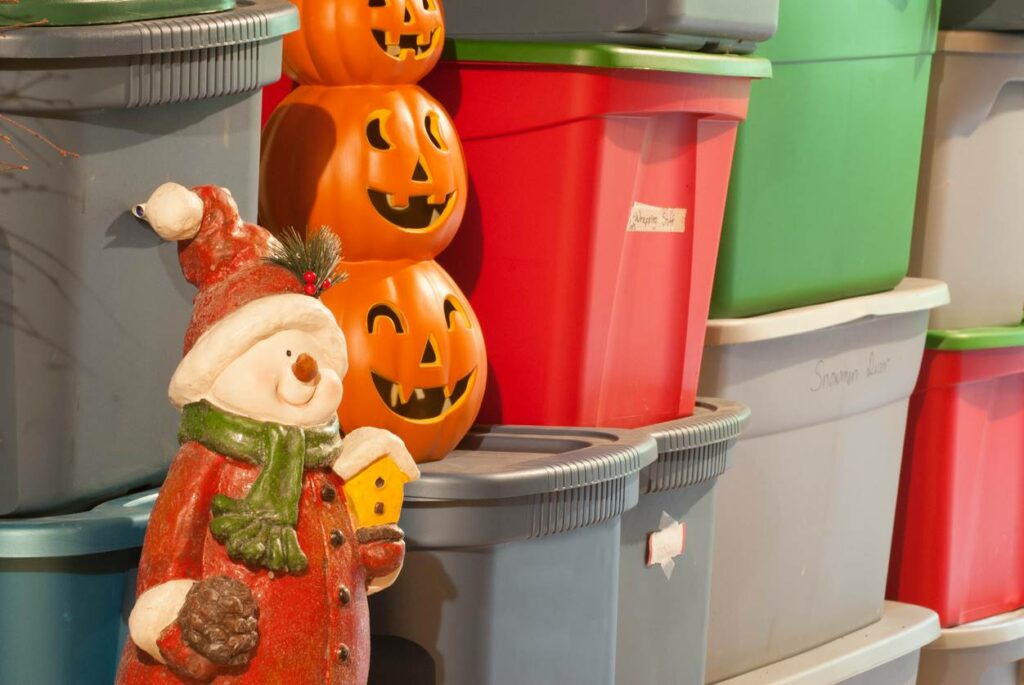 Maybe the hardest part about decorating for the holidays is figuring out where to keep everything. Whether you're trying to make room for all the holiday decor you just bought or trying to find a place to put it all on December 26, storage space can be hard to come by. Copper Storage Solutions is committed to keeping your holiday decor year-round to make your holiday season that much easier. Just worry about finding the right gift for everyone instead of where you left that last holiday tub. Keep it all with Copper so you can get it when you need it.
Make the Most of a Little Bit With Copper Storage Solutions
No matter how limited you are on home space, with the right methods and support, anyone can transform their house or apartment into a festive place that invites the holiday spirit.
Copper Storage Solutions can't help but hope everyone makes the most of their holiday cheer and atmosphere. If you want a jubilant holiday household but you're caught up on the limitations your space has imposed upon you—too many things out of place, not enough space for those boxes, where your tree will go once the season ends—we want to offer a solution.
Copper has worked diligently to create and maintain the type of product people can believe in. We recognize that your belongings are precious to you and have cultivated our service around that expectation. When you lease a self-storage unit with Copper Storage Solutions, you're getting 24/7 video surveillance, expert customer service, robust policy flexibility, and more!

Make the holidays just a little bit easier this year by finding our facility nearest to you. No need to stress—we'll take it from here.
More From Copper Storage Management