Keep Your Holiday Season Organized With Self-Storage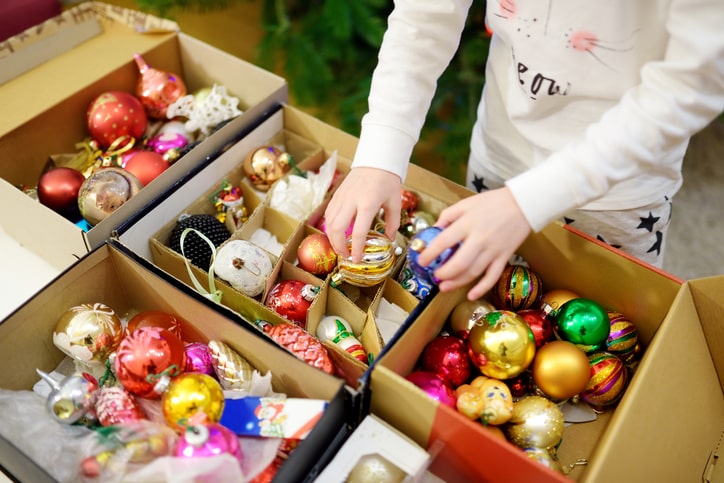 While the holidays might be full of fun, cheer, and joy, they can also be hectic. Coordinating get-togethers with family and friends, hosting holiday parties, and keeping the holiday spirit alive for your children can be stressful.
You deserve to enjoy the holiday season just as much as everyone else. Keep the holiday stress at bay with the help of some additional breathing room. At a self-storage facility powered by Copper Storage Management near you, you can find holiday storage in the form of a storage unit.
Within a storage unit, the possibilities are endless. Whether it's for holiday decoration storage, surprise gift storage, or clutter storage to make room for a visiting guest, Copper Storage Management has the space to let you do it all.
Hide Holiday Gifts
The anticipation of holiday gifts can have your children squealing with delight and can put a sparkle in your spouse's eyes. You may be just as eager to give the gift to them as they are to receive it, but the surprise can truly be the best part of it all. No matter how many times they ask for a hint or look for the surprise hidden in the back of your closet, your secret is safe in a storage unit near you.
Not only can holiday gifts be kept away from home and potential prying eyes, but at a storage facility powered by Copper Storage Management, they'll be in a fully fenced facility with gated access and 24/7 video recording from security cameras positioned throughout the facility.
Pro tip: if you're hiding an electronic device, such as the newest gaming system your kid has been asking for, consider renting a climate-controlled storage unit. Freezing temperatures can negatively impact and even damage the quality of electronics. Within a climate-controlled storage unit, the temperature is regulated and kept steady, helping avoid possible damage.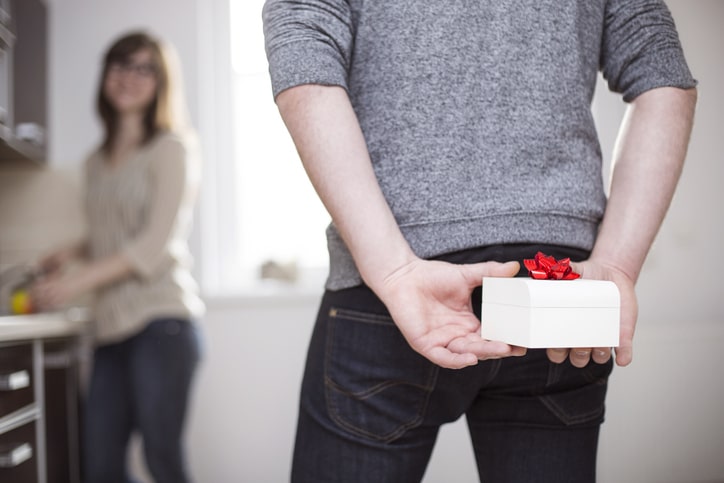 Store Holiday Decorations
It's fun to get festive, and a well-decorated space can add such an exciting flare to your holidays. If you love rotating your home décor to suit the season, self-storage can be the perfect way to keep it all organized.
Not only that, but you can keep your décor in storage all throughout the year. With month-to-month leases and affordable rates, a storage unit at a facility powered by Copper Storage Management gives you the space to continue growing your decoration collection. Even if you outgrow your storage unit, you can always upgrade to a larger size.
Tips for Holiday Decoration Storage
Proper holiday storage will help keep your décor in good condition. That way, when you dig it back out for your next holiday, you won't open the lid to find bent, broken, flattened, or shattered items.
Collect similar items and place them into boxes or tubs, then clearly label the outsides with the associated category. Pad the interior of the box with towels, bubble wrap, packing paper, or other forms of cushion. Layer the heaviest items on the bottom and the lightest on the top. Additionally, try not to load your container with more than 25 to 30 pounds, and go even lighter if you'll be placing the box overhead. This reduces the chance of injury, and cardboard boxes will be less likely to break.
When filling your box, be mindful of the materials your decorations are made of. Be generous with bubble wrap or paper when wrapping items if you're storing fragile décor, such as belongings made of glass or ones with delicate parts.
When stacking boxes, always place the heaviest ones on the bottom. If boxes are going to be sitting on the floor of your storage unit, we suggest placing 2×4 planks or wooden pallets underneath them to prevent potential moisture damage.
For more tips, check out our packing and storage guide!
Keep Expensive Dishes Safe
Fine china, glassware, and handmade ceramic pieces might be items you reserve specifically for special occasions such as the holidays. They're precious to you and can add some luxury to your mealtime. By keeping your fragile dishes in a self-storage unit, they'll be away from the hustle and bustle of a busy, buzzing home.
And with the extended access hours offered by many storage facilities, you can conveniently pick them up and drop them off even early in the morning or late at night, perfect for holiday hosts with busy schedules.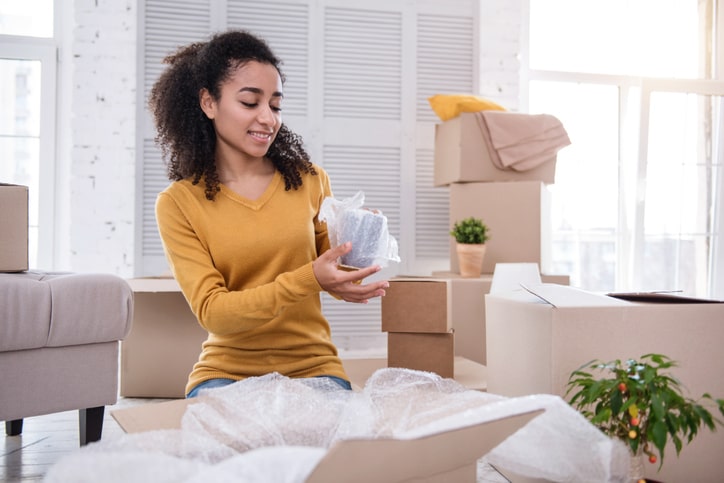 How To Pack and Store Dishes and Glasses
The best way to offer your dishes the most protection is to place them in a storage container designed specifically for that purpose. These types of containers have spacers between the individual pieces, which helps to prevent bumping, cracking, chipping, and other types of damage. Laying sheets in between your plates when stacking them can provide a better cushion as well.
When packing fragile items, especially dishes, you should reduce the amount of wiggle room that these items have as much as possible. Whether you purchase a special organizer or a cardboard box, use the smallest-sized container you can. Don't be afraid to manually resize a cardboard box if it means your dishes are packed more securely.
Don't just place all of your expensive dishes into one box and label it "fragile," as they could roll around as you move them and be damaged. Instead, keep the types of dishes separate, and cushion the sides of the box, the bottom of the box, and in between the individual pieces. You can wrap glasses in packing paper, newspaper, or bubble wrap, with extra attention paid to the rims and stems, if applicable.
Finally, when placing your packed dishes into a storage unit, put them within easy reach, and don't place anything heavy on top of them. Leave an aisle in your storage unit so you can navigate to the belongings you need without clamoring over anything.
Make Room for Guests
Inviting family to stay during the holidays allows for even more quality time, but you may want to tidy the guest bedroom before they arrive. Often, these spare bedrooms and their closets can become storage space for you and your family, and a mini storage unit could be all you need to have it ready for visitors. Alternatively, you can temporarily switch your home office or gaming room into a suitable sleeping space by removing the furniture and placing it into holiday self-storage.
Climate-Controlled Storage for Furniture
Winter weather might create a picture-perfect holiday season, but freezing temperatures aren't always ideal for storage. If you're placing furniture into a storage unit, climate control can help to prevent cracking, warping, and other forms of damage that can occur when sensitive materials, such as leather and wood, are exposed to extremely high or low temperatures.
Find Storage Near You With Copper Storage Management
With many storage centers across the country, you could find a storage unit at a facility powered by Copper Storage Management in your town or city. With affordable rates, month-to-month leases, and many discounts and specials on select storage units, staying organized with holiday storage can be the best decision you make this season.
More From Copper Storage Management