The Do's and Don'ts of Self Storage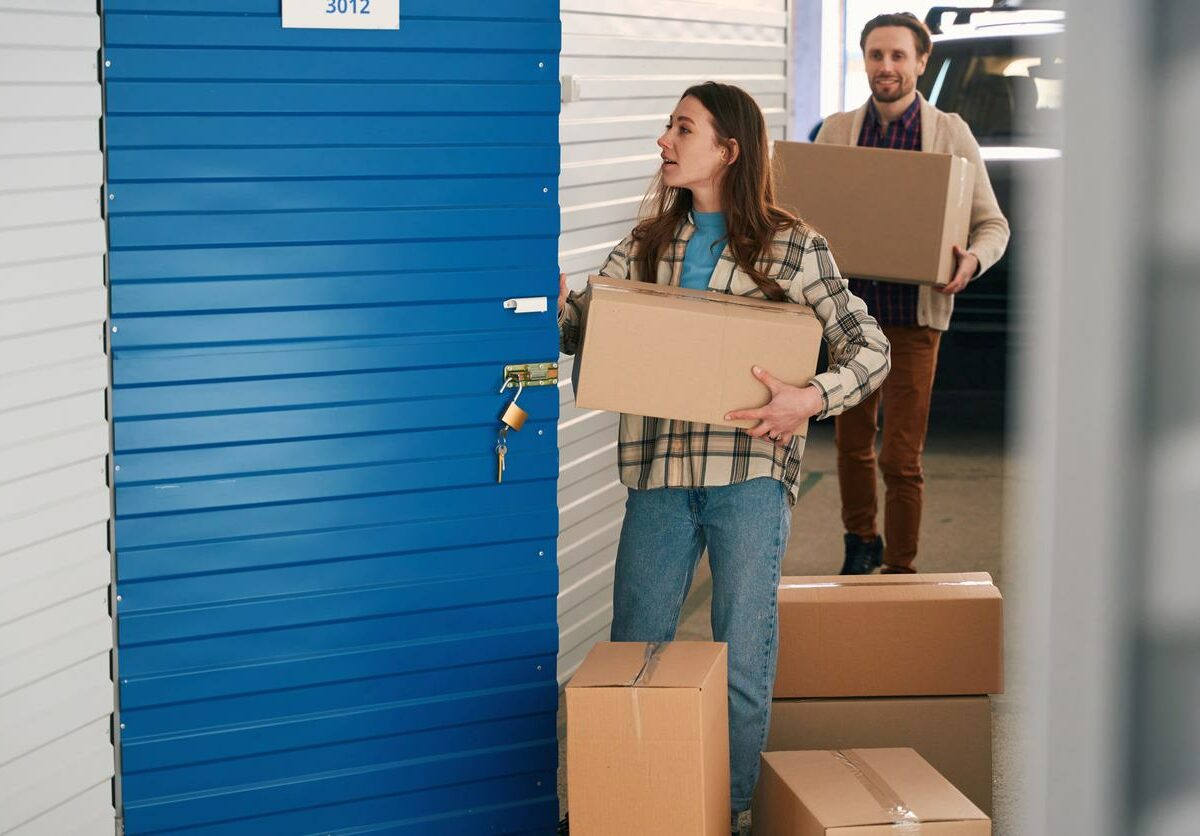 The right self storage unit can open up room in your life for all the things that matter most to you. As you find the storage solution that works best for you, there are some important guidelines to remember to make sure you get the most out of your space and avoid common self storage mistakes along the way.
Best Vehicle Storage Practices
Do: Remember that you have multiple vehicle storage options
Not all vehicles are alike, and neither are your storage options for bikes, boats, cars and RVs. Copper's spacious outdoor covered and uncovered parking spots have the room to store even the largest campers and boats, but you may want to consider an added layer of protection for your more delicate vehicles.
Vintage cars, bikes, and ATVs benefit from a fully enclosed unit with climate-control to preserve their condition for as long as possible. You can also conveniently keep any parts or tools you may need organized in your self storage unit.
Don't: Store hazardous materials in stored vehicles
Gasoline and other flammable substances are highly unstable, and when left unattended for long periods of time they pose a fire risk, so avoid storing gasoline in your self-storage unit. Unsafe liquids release fumes that can damage your other items and pose a health hazard to anyone who enters your unit.
Keep all your paints, automotive fluids, and any other items that can produce dangerous offgassing properly sealed for your safety and that of your belongings. Be sure to learn which items you are prohibited from storing at the storage facility you choose.
Effective Climate-Controlled Storage
Do: Protect your unit from the elements
Climate-controlled storage units can make the difference between long-term preservation and deterioration for fragile items. If you are planning to store any of the following materials, store them in a covered, climate-controlled space to maintain their quality for as long as possible.
Items that can benefit from climate-control include:
Leather products
Wooden furniture
Art and vinyl records
Musical instruments
Paper records and files
Electronics
Don't: Store plants, animals, or people
It may seem obvious, but it is important that we are clear about this issue because of its severity. Climate-controlled storage units are designed to provide ideal conditions for inanimate objects, not for anything living. Your plants will not have the moisture or light they need to survive, and any decomposition can lead to mold or mildew damaging the rest of the contents of your unit.
While our affordable climate-controlled units may seem like an enticing option for a cost-effective place to lounge, living in a storage unit for any period of time is prohibited by various local and federal housing regulations. You can store your extra mattresses and other furniture, but you can't turn your unit into your bedroom.
Self Storage Security Tips
Do: Get a sturdy lock for your unit
Many of Copper's fully fenced storage facilities are monitored by 24/7 video surveillance, but there are steps you can take to make your unit even more secure. Be sure to get an appropriately sized lock for your unit's door.
There are many options available, such as padlocks, disc locks with keyed, coded, or combination mechanisms. Choose a lock with a hardened bolt to make sure that the only person who will ever be visiting your unit is you.
Don't: Store heirlooms or most prized possessions.
While we can promise the highest quality of self storage security available, your unit is not a safe deposit box. Family heirlooms, expensive jewelry, and cash are all best stored in a safe or at the bank in a space specially designed for high-value storage. While you can keep a safe inside your unit, it's important to consider whether your unit is the best place to store certain belongings.
Do Self Storage Right With Copper Storage Solutions
Follow these tips and tricks to make sure you store all your belongings safely and in the best conditions possible so they'll be ready for you whenever you need them. Copper Storage Solutions has a wide range of high quality storage units and other solutions for excess items and clutter in your home.
Explore our unit sizes to find the right one for you and if you have any questions, give our FAQ page a visit. Once you're ready to start saving space, find a Copper self-storage facility near you, and let us help you make the breathing room you've been searching for.
More From Copper Storage Management