Moving Help Available Here with Caddy
Book Moving Help

Premier Storage of Greenbrier - 277
277 S Broadview St,
Greenbrier, AR 72058
(501) 500-5171
Contact Us
Mon

8:00am - 8:00pm

Tue

8:00am - 8:00pm

Wed

8:00am - 8:00pm

Thu

8:00am - 8:00pm

Fri

8:00am - 8:00pm

Sat

8:00am - 8:00pm

Sun

8:00am - 8:00pm
Mon

24 Hours

Tue

24 Hours

Wed

24 Hours

Thu

24 Hours

Fri

24 Hours

Sat

24 Hours

Sun

24 Hours
Need help choosing? Try our Size Guide.

$1 Move-in
Hurry, only 2 left!




Climate Controlled
Inside

$1 Move-in
Hurry, only 3 left!


$1 Move-in
Hurry, only 2 left!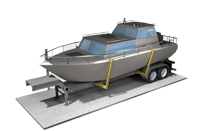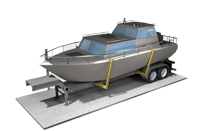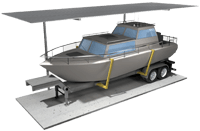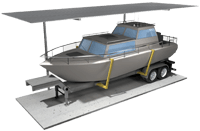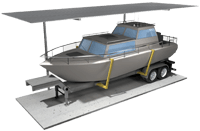 $1 Move-in
Hurry, only 2 left!

Climate Controlled
Inside
Call for Availability
(501) 500-5171

Call for Availability
(501) 500-5171
Storage Units and Vehicle Storage in Greenbrier, AR
Finding a better storage solution for your home or business doesn't have to be complicated. With Premier Storage of Greenbrier, powered by Copper Storage Management, you can get access to the perfect self-storage unit right here on U.S. 56 between Greenbrier and Conway, AR. Whether you've been searching for "drive-up storage units near me" to use during a move, are looking for secure off-site business storage, or just need extra storage to help you stay organized, you'll find our excellent Greenbrier self-storage facility packed with the features you need.
Greenbrier Storage Facility Near Springhill
At Premier Storage of Greenbrier, we proudly serve Greenbrier, Springhill, and Conway, as well as those in Pleasant Valley and Holland. You'll find our storage facility just about five miles north of Beaver Fork Lake, along U.S. Highway 65. We're also located just north of East Fork Cadron Creek.
Since we're right along the highway, our self-storage in Greenbrier, AR, is convenient for those working or living in town, or in the nearby rural areas. Local students will also be happy to find out that we're just about a 15-minute drive from the University of Central Arkansas. If you need a convenient, secure place to stash your dorm or apartment items, just come to our Greenbrier storage facility.
Climate-Controlled Self-Storage in Greenbrier
Here in Arkansas, we're no strangers to extreme temperatures. From serious cold snaps to summer days that have us just about melting, we're never quite sure what the seasons have in store. With climate-controlled storage units at Premier Storage of Greenbrier, you can help your items outlast these extremes.
Our climate-controlled storage units are temperature-regulated, adding some extra protection for your belongings when the most extreme temperatures strike Greenbrier. With this added protection, you can get your more delicate items, like photographs, important documents, and appliances, stashed away in self-storage without panicking about any wild weather that might be on the way.
Drive-Up Access Storage in Greenbrier
Drive-up storage units are big favorites for those moving large pieces of furniture, business equipment, or even just heavy boxes. Our drive-up storage units in Greenbrier, AR, are also great for making quick storage unit stops, especially for those who regularly drive along the highway between Conway and Greenbrier.
Our Greenbrier facility also offers a variety of facility features to make storing with us a breeze:
Contactless rentals and reservations
Drive-up storage and ground floor units
Climate-controlled storage
RV storage, boat storage, and car storage
Contactless Storage in Greenbrier
Ever wondered if you can get "contactless storage near me"? Here at Premier Storage of Greenbrier getting an easy, online self-storage rental is easy. You can rent any of our storage units in Greenbrier, AR, online for your convenience. Plus, we accommodate online rental payments, so you can make your payments on the go, even during your weekend in the Ozarks, day in Little Rock, or afternoon perusing the local Greenbrier antique shops.
Rent Your Greenbrier Storage Unit at Copper Safe Storage Today
Grab some much-needed breathing room at our Greenbrier self-storage facility today when you rent or reserve your storage unit online. To get our easy storage rental process started, you'll need to choose a storage unit size and take your pick of our available self-storage spaces and features.
Looking for some ideas to help you get your new Greenbrier self-storage unit set up? Just check out our storage tips page!
Features & Amenities
Every storage feature is designed from scratch against standards forged from years of experience in the self storage industry. The result is a high quality consistent customer experience you can count on.
All Major Credit Cards Accepted
Contactless Rental and Payment
Covered RV / Auto / Boat Storage
Outdoor RV / Auto / Boat Storage
What Our Customers Are Saying