Moving Help Available Here with Caddy
Book Moving Help

Marengo Storage
1095 County Rd 26,
Marengo, OH 43334
(419) 253-0903
Contact Us
Mon

8:00am - 8:00pm

Tue

8:00am - 8:00pm

Wed

8:00am - 8:00pm

Thu

8:00am - 8:00pm

Fri

8:00am - 8:00pm

Sat

8:00am - 8:00pm

Sun

8:00am - 8:00pm
Mon

24 Hours

Tue

24 Hours

Wed

24 Hours

Thu

24 Hours

Fri

24 Hours

Sat

24 Hours

Sun

24 Hours
Need help choosing? Try our Size Guide.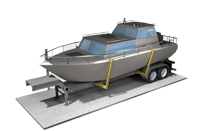 Call for Availability
(419) 253-0903

Call for Availability
(419) 253-0903
Storage Units in Marengo, OH
Self-storage can be the ideal solution to declutter and make your home or business space more functional. When you need excellent self-storage near Marengo, Sparta, or Fulton, OH, Marengo Storage, powered by Copper Storage Management, has you covered.
Located near both I-71 and Highway 229, our storage units are easily accessible to those in Ashley, Sparta, and Fulton, OH, as well as those in and around Marengo. With a range of self-storage options available, we are proud to serve area residents and businesses with storage solutions for a range of needs, including moving storage, business equipment storage, and even vehicle storage.
Marengo Storage Facility Near Big Walnut Creek
Our Marengo self-storage facility is located on County Road 26, just about two minutes south of downtown Marengo. We're next to the Marengo car wash, and just down the street from the Marengo USPS office. At our easy-to-access location, we offer excellent self-storage to those living and working in Marengo and the surrounding rural areas; plus our storage units are near Fulton and Sparta, OH, providing these communities access to excellent self-storage.
Drive-Up Access Storage in Marengo
Getting items in and out of storage can be as easy as just driving up to the unit, opening the door, and shuffling your items directly between your vehicle and storage unit. Just rent one of our drive-up storage units in Marengo, OH.
Contactless Storage in Marengo
Looking for "contactless storage near me" so you can get an easy, hassle-free storage option? Come to Marengo Storage, and you'll have the option to start your storage rental online. You'll even be able to make rental payments for your storage in Marengo, OH, online from anywhere. We also offer autopay, so you don't have to stress out about missing a rental payment.
Affordable Self-Storage in Marengo
Our Marengo storage units are available in a variety of sizes, so you can choose an affordable, practical storage unit. Plus, we offer month-to-month self-storage rentals, so you don't have to commit to a long-term rental agreement for a few months of storage. With these features, Mango Storage is your go-to for affordable self-storage for your Marengo, Ashley, Fulton, or Sparta, home or business.
Vehicle Storage in Marengo
Sometimes, the biggest space hog in your home is actually your beloved extra vehicle. If your boat, camper trailer, RV, or extra car has been taking up too much space, Marengo Storage can help. Along with offering great storage units for rent, our Marengo self-storage facility has outdoor parking storage spaces available. Suitable for secure storage of your extra ride or recreational vehicle, our easy-to-navigate facility makes getting even large vehicles out of storage easy.
Boat Storage Near Alum Creek Lake
Find a seasonal or year-round home for your boat right here with our boat storage in Marengo, OH. We're conveniently located on County Road 26, so you can hit one of several nearby highways with ease and head right to your favorite lake. We're just about 16 miles from Alum Creek Lake and about 22 miles from Delaware Lake.
RV Storage Near I-71
While your RV may be your home-away-from-home while you travel, it can also be a big pain to try and keep at your house. Keep your camper trailer, camper van, or large RV with us, and get the peace of mind of keeping your RV at our secure storage facility while taking advantage of the practicality of our storage location near I-71.
Rent Your Marengo Storage Unit at Copper Safe Storage Today
Get excellent self-storage in Marengo today when you rent or reserve your storage space online. While you look through our available storage units and parking spaces, you'll see all our storage unit size options and details of our features. If you run into questions about our self-storage spaces or your rental, just reach out to our team. We also have storage tips ready to help you get moved into your new unit.
Features & Amenities
Every storage feature is designed from scratch against standards forged from years of experience in the self storage industry. The result is a high quality consistent customer experience you can count on.
All Major Credit Cards Accepted
Contactless Rental and Payment
Outdoor RV / Auto / Boat Storage
What Our Customers Are Saying
Have utilized them for several years, always professional.
Mary Pfeifer
Easy move-in and move-out processes with secure 24/7 access lot. Only rented outdoor so can't personally speak to indoor storage units
Chris Powell
Wonderful, well-run facility that has responsive and caring owners. It is a great place to get storage and even with the automated technology, it feels safe an... Read More
Wonderful, well-run facility that has responsive and caring owners. It is a great place to get storage and even with the automated technology, it feels safe and with a good human footprint behind it. May the Lord bless the owners and operators as you have provided a good, fair service for our small local business and farm!
Michael Lohre